Online platform for free beauty samples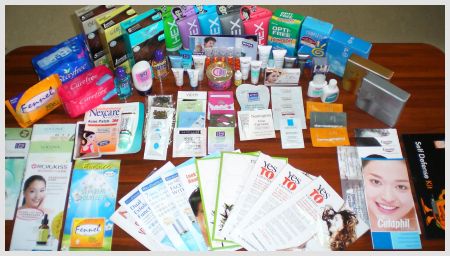 Many ladies at the beauty forums I frequent have been reviewing BB creams based on samples they've obtained and I was curious as to where they got their supplies. However, since I wasn't ready to try the products now, I didn't ask. But I found the answer when I received an email last week. Some of the free samples came from Fr3b, Singapore's 1st online sampling platform. The name is a little strange but they've got an interesting concept.
Companies provide the free samples and in turn, customers can order the free samples from Fr3b. You'll need to register to become a member in order to place your order. In addition, members need to bear for postage fee starting from S$0.80 to a local Singapore address. What's great is that the website also has a reviewing platform, so you can find out personal unbiased experiences from the other members about products you maybe interested in before trying them out.
The BB cream samples from Roukiss, BRTC, Lioele and Lotree appear to be popular and you can also get hold of samples of products from Kawaii Tokyo, Cinelle, Cetaphil, L'oreal, Skinfood, Dermalogica and even natural and organic products from Yes To Carrots and Logana. The online platform is quite new but they already have quite a wide selection at the moment; from skincare, haircare to even personal care items and they're still looking to expand the product base.
Try before you buy. Great concept! Anyone has used their service already?
* Update: I'll be running a special for local readers next week with Fr3b. Look out for it!
Comments