Can you use oil around your eyes?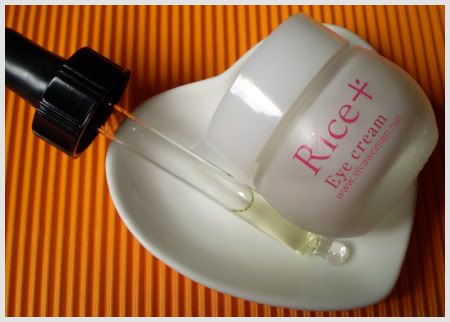 Looks like I have to eat my words because what I am about to share today is contradicting what I've highlighted in my earlier entry about milia seeds. In the entry, I mentioned that I had developed a milia seed after using Rose Hip Oil around my eyes and my conclusion was that oil should not be used around the eyes to prevent milia seeds from forming.
Well, to a large extent, I still maintain my stand that oil used around the eye area can contribute to the growth of milia seeds.  However, that doesn't mean that oil cannot be used around the eye area. You just need to choose the right oil and apply on the right areas.
And on what basis do I say this? On the basis that I've been using different types of oil around my eye area for around two months now.  Yes, even though after developing a milia seed, that has not detered me from experimenting.
My experiment using different oils around the eye area
I started with Camellia Oil and then switched to Sea Buckthorn Oil in early October after learning that it can help to reduce wrinkles from Leon of Beauty Secrets Revealed.  I applied it on the outer corners of my eyes in the hope that the oil can rid my fine lines and crow's feet.  To be honest, I had to keep my fingers crossed all the time I was using the oil because of the fear of milia seeds.  Good thing nothing happened and I became bolder, extending the application of the oil to the top and under areas of my eyes.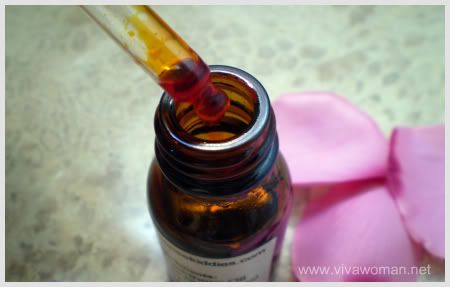 Avoiding the inner corners of the eye area
It's been two months now and besides Sea Buckthorn Oil, I've also used other oils around my eye areas without problems.  These include Evening Primrose Oil, Jojoba Oil, Grapeseed Oil and most recently, Neem Oil.  Anything but Rose Hip Oil which is too rich for the eye area.  And I'm glad to say that I did not develop milia seeds using these oils around my eye area.  Sometimes I even layer my oils such as applying Sea Buckthorn Oil over Evening Primrose Oil.  However, I am still careful not to use them on the inner eye area (nearest the nose bridge)  because it seems that is the area most proned to developing milia seeds for me.
So what about using oils around the eye area?  Are they better than eye creams or gels? 
Natural oils are not miracle alternatives
I won't say that these natural carrier oils are the miracle alternatives to your eye creams or gels.  But, I would say that based on my personal experience, they have worked a tad better than my usual eye products.  The crow's feet are still present with no signs of going away but some of the fine lines are noticeably reduced.  I used to see a lot of fine lines under my eyes when I smiled but they don't look so horrendous these days.  That, or it is all part of my self illusion! 
Almond oil helps with dark circles?
But if you conduct a search on the Net, you should find some information about the usage of oil on the eye area.  Almond Oil especially, has been often cited as a good ingredient to eradicate undereye dark circles.  I guess I have to try it to know if it's really effective.
So you can use oil to apply around your eye area.  Just remember to pick those that are not too rich, has a fine texture and will not clog pores.  In addition, look out for specific properties of the oils to know if it will help with the problem you're trying to treat.
Comments