Do we really need a specialized night cream?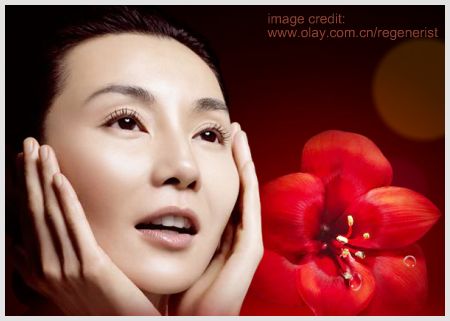 A friend of mine recently signed up for Dr Haushka's facial and she was sharing with me about Dr Hauschka's interesting beauty philosophy and one of which is to skip the night cream.  That's definitely different from the standard beauty regime we're all familiar with and that is to regenerate our skin at night with a rich moisturizing cream.  
While you sleep your skin is actually hard at work regenerating itself, balancing oil production and expelling impurities. Regular application of night creams interferes with these essential tasks, and over time skin becomes less able to care for itself. Covering the skin with moisturizer 24 hours a day sends a signal to sebaceous glands to cut down on moisture production, resulting in even drier skin that becomes dependent on moisturizing products just to appear "normal."
This is the information I picked out from their website.   In addition, Dr Hauschka believes that balanced healthy skin needs nothing more than cleansing and toning before bed and this is why their night conditioner is a water-based formula infused with rose essential oil and dynamic plant extracts that supports renewal and balances oil production. 
I haven't tried Dr Hauschka's products to be able to say how their night conditioner works but for my skin, I have to use some form of moisturizer or oil treatment in the night.  I have tried using just serum in the night and my skin got even oilier in a bid to moisturize itself. 
Night time regeneration process
And based on what I've read in various books written by beauty experts, while the cell renewal process of the skin is more intensive in the night which means it is more receptive and capable of nourishing and regenerating itself, the skin is still subject to the harmful effects of free radicals and that lower its regeneration capacity. As such, specialized beauty products are recommended to be used during that time to aid the skin's regeneratation process and protect it from free radicals. 
However, the question that begs asking is, do we really need a specialized night cream?  A rich, emollient moisturizer that works while you sleep to visibly repair and rejuvenate age-damaged skin for example?
Depends on your skin type and skin condition
I believe it really depends on your skin type and condition. If your skin is oily, you don't really need a rich cream. If yours is acne-proned for example, a rich cream might even aggravate the condition. What I believe is that you need to identify your skin type – whether it is dry, oily, sensitive, combination or others. Next, you need to understand your exisiting skin problems and what you would like to improve. Instead of using a rich night cream, you might be better off using a product that offers active ingredients to treat your skin problems.
Using natural carrier oils as a night time treatment
Personally, I haven't been using a night cream consistently. I used to but I no longer do so. Instead, I now focused on using natural oils to treat my skin problems such as wrinkles, pigmentation and acne scars. I believe in using specialized ingredients and not just a cream because I found that using them consistently for many years did nothing to improve my skin drastically. So now, I've been alternating between using a moisturizer and natural carrier oils like sea buckthorn, rose hip or evening primrose. Sometimes I even mix them. And I'm happy to say that I'm seeing a slight improvement – results which I will share in a separate post in due course.
Well, what about you? Do you think we need a specialized night cream? Or do you use a specialized night treatment? I'm also curious to know if anyone even sleeps in just bare skin?
Comments