THINgloss: lipgloss that controls your cravings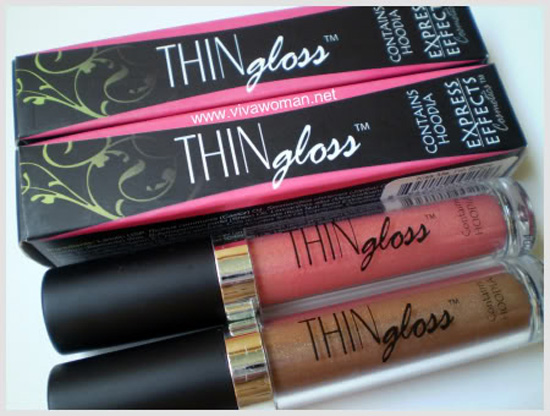 (A lip gloss that can make you thin? Yeah, how about that?)
Some of you who have participated in Part 2 of the Viva Woman Bejeweled Giveaway might already know about THINgloss, a lipgloss that contains Hoodia to suppress appetite and cravings. To be honest, I wasn't quite sure if I wanted to review the product initially. First, I've been told very recently that I'm getting thinner and so I don't really need anymore slimming. Second, I was slightly worried about the ingredients. However when I read that the ingredients are all natural plant extracts, botanicals and essential oils, I thought I'll give it a try for the fun of it.
Losing food craving gradually
Although I have no intention of using THINgloss to lose weight, I used THINgloss the way it is prescribed – that is to inhale the aroma 30 minutes before and after meals – to test out if it can really help to curb my cravings. I'm not sure if the effects are supposed to be immediate but the first few times I tried, it did nothing for me. I was still getting hungry and I still wanted my food. It must have been a couple of days later when I did notice a gradual difference. I was still taking my meals regularly but strangely, I didn't feel like eating that much. I thought it must be a result of using THINgloss and since knowing that, I immediately stop inhaling the lip gloss because I have no intention of slimming any further. But it's really interesting to know that a lip gloss with ingredients like Hoodia, Kola Nut, Peppermint and Vanilla can be a crave controller!
Healing benefits of aromatherapy
THINgloss is also said to be infused with vibrational healing energies to help uplift spirits through the healing benefits of aromatherapy. Okay, that I'm not so certain because I didn't feel much of a difference emotionally using this lip gloss. However, I do like using this lip gloss.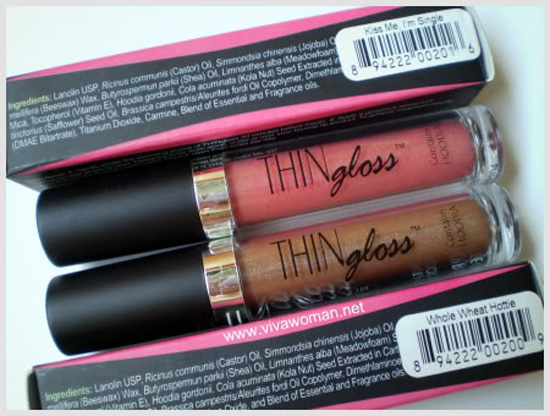 Non-sticky lip gloss that keeps lips moist for hours
Of the two colors sent to me, I picked Kiss Me, I'm Single (even though I'm not). It's a pretty pink color and when applied, looks very natural on my lips. What I really like about this THINgloss is that it is not sticky. Not at all! Under room temperature, this lipgloss is fantastic because it kept my lips moist for hours without the need to reapply. When used under air conditioned environment though, this lip gloss dries out faster. I had to reapply about every hour or so to keep my lips moist.
Slight plumping effects due to cinnamon
It has a slight plumping effect and I quite like how my lips look with this gloss. Not a lot fuller but it's nice enough for me. And what's also interesting is the taste and scent of this lipgloss. It's slightly minty and the cinnamon certainly reminded me of some sweets I've eaten before. But if you do not like cinnamon, then I wouldn't recommend you to try this lip gloss at all.
Available in two pretty colors
THINgloss comes in two colors – Kiss Me, I'm Single and Whole Wheat Hottie. It retails at US$28 at Express Effects Cosmetics and the president, April Morris, was really kind to send me two additional THINgloss as giveaways. So in one of my next giveaway, someone is going to get the Whole Wheat Hottie.
Update May 2014: it looks like Thingloss is no longer sold as a search on Youtube shows April Morris announcing her decision to move on to the next stage of her life. Exactly what that means, no one knows because that announcement was made in August 2012 but her website at Express Effects is yielding just a blank page.
Comments