Citrus oils increase UV damage in sunscreens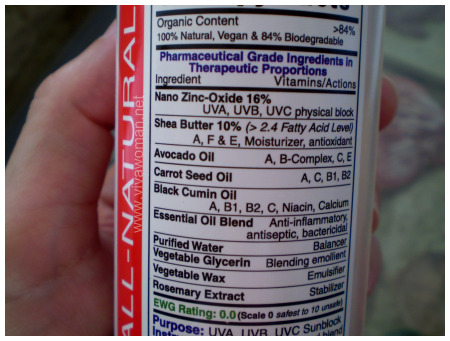 Last week I received a comment from Erik Kreider in one of my posts about the danger of citrus oils in sunscreen formulas. Erik by the way is a pharmaceutical scientist who created the Kabana skincare range including their zinc oxide based sunscreen.
Citrus oils actually increase UV damage because they tend to inhibit the very mechanisms that repair UV induced DNA damage. They also may inflate the tested SPF by acting as anti-inflammatories, effectively suppressing the erythemal response that is used to calculate the SPF value. The end result is a product that keeps you from getting sunburned but does little to protect you from skin cancers.
Common examples of citrus oils include Citrus Grandis (Grapefruit) Peel Oil, Citrus Aurantium Dulcis (Orange) Oil and Citrus Aurantifolia (Lime) Oil.  Others are bergamot, lemon, lemongrass, rue, angelica root and petitgrain. I found out that cumin is considered photosensitive by some authorities and this is an ingredient in the Keys Solar Rx sunscreen I was using last year!
From what I've come across, topical application of citrus oils may cause a phototoxic reaction when skin is exposed to sunlight (source) and this is probably one of the reasons why Erik Kreider is suggesting they're not suitable for sunscreen formulation.
Although I can't ascertain what he has written further, but there are some basis for his point of view and hence, I will try to be more careful and actively avoid sunscreens containing citrus oils. But I have to say that this just confounds the confusion I already have about sunscreen ingredients!
Comments