Expert guide to natural beautiful skin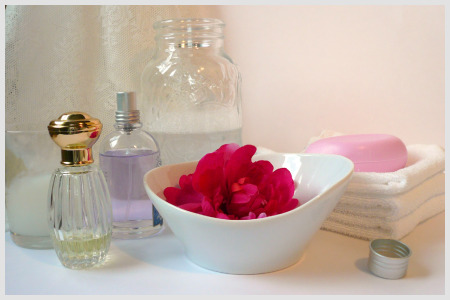 I came across a good read on Times Online, titled Natural Beauty: An Expert Guide To Beautiful Skin which is based on Margo Marrone's new book The Organic Pharmacy. If you're into natural and organic skincare, you may like to read it if you haven't already done so.
Besides learning that rose is the star ingredient because it contains plant pigments called anthocyanins which provide valuable anti-aging properties, I found two other highlights rather interesting.
Cleansing well is crucial to skincare
One is that cleansing is crucial and the most important time to cleanse is at night. In addition, cleansing more than twice a day is unnecessary and may irritate the skin. While I feel that cleansing twice a day or more is dependent on individual skin type, I definitely agree that cleansing is very important. Recently, I didn't cleanse my face properly with the new sunscreen I've been using and as such, it aggravated the condition of my cheek acne. So I've pretty much reverted to double cleansing whenever I apply that sunscreen and if I do use makeup on top of the sunscreen, I'll try to cleanse my face using the oil cleansing method if I have the time.
Using oil beneath your moisturizer
Second, the article also indicates that we need two kinds of moisturisers.
The first is a normal cream-based product that includes lipid restorers and humectants. The second is a face oil or, for those with very oily skin, a gel or serum that contains small amounts of oil…Look for oils that are cold-pressed, organic and rich in colour – these are all signs of a good oil.
I have quite a bit of fine lines around my eyes and I realized that oil is a very good ingredient for keeping them at bay. So now, I will dab on a bit of grapeseed oil on the outer corners of my eyes before applying my eye cream. By doing so, my fine lines are much less evident especially when I smile. The same grapeseed oil also works well as a base beneath my sunscreen. However, not all types of oils work well underneath your moisturizer or sunscreen. Some, like jojoba oil is oily for me even though it's supposed to be rather lightweight. So if you're using a face oil, you need to experiment and find one that suits your skin type as well as complement your skincare regime.
If you're interested to pick up information related to natural skincare beauty, check out the article at Times Online. Going by the interesting review, I'm definitely going to try to lay my hands on that book by Margo Marrone!
Comments