Drinking collagen for better skin?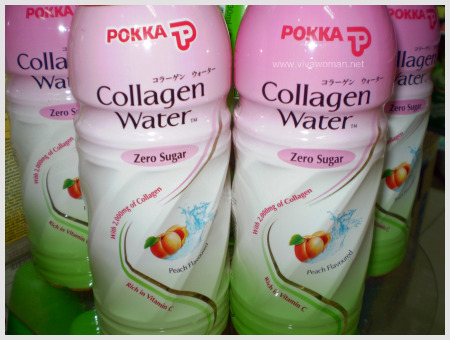 You may have seen these Pokka Collagen drinks or perhaps have tried them since they're rather affordable at less than S$2 a bottle. So since they contain collagen, they should be able to help us improve our skin from inside out isn't it? Well, if you are thinking in that direction then don't waste your money because collagen drinks are NOT miracles for your skin. So said Paula Begoun on drinking collagen.
When you eat or drink collagen (from meat or in supplements) it is digested and broken down into the individual amino acids it is made up of, as it would be for any animal protein you eat. But the collagen from either source would not be distributed directly to the collagen in your skin.
However, Paula adds that eating collagen does seem to be able to help the entire body's formation of collagen. To find out more, check out her article.
She might be right as my experience with consuming collagen from taking Imedeen and Plush in the past is that they have a slight skin plumping effect but you have to keep taking it for sustained effects. Unless you can keep going at it, you are better off saving your cash.
As for this Pokka Collagen drink, you may like to try it for fun but I doubt it can do anything for your skin long term. Plus, I read that it isn't exactly tasty.
Comments