Reduce inflammation for youthful skin?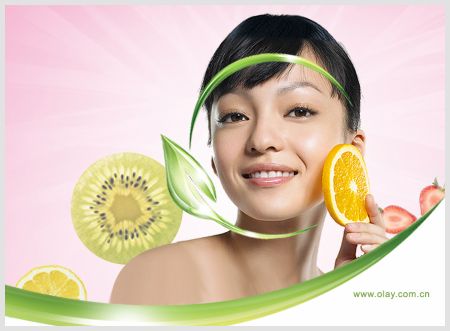 I'm trying out a new line of products that contains a propriety blend which promises to sustain a more youthful appearance of the skin by reducing inflammation in the body.  I'm about two weeks into testing the product and because I'm starting to see some positive response, I've become rather intrigued with the inflammation theory of aging. 
Inflammation theory of aging
While researching into the subject, I came across information by Dr. Nicholas Perricone, a famous dermatologist who came up with the Perricone Promise, which some of you may have heard or are familiar. Dr. Perricone is also considered to be the father of the inflammation theory of aging (source).
Inflammation causes free radicals
It is common knowledge that getting wrinkles is part of growing older. As your skin ages, the collagen and elastin that keep it supple weaken and cause the skin to lose some of its resilience. However, Dr Perricone goes a step further to argue that it is inflammation at the cellular level that causes free radicals to form which damage collagen and elastin in the skin leading to wrinkle formation and sagging skin. From what I read, this happens when tissue breakdown occurs, such as with free radical attack, and white blood cells are mobilized to clean up the debris, creating an inflammatory response.
The glycation process
And according to Dr Perricone, 50% of skin aging is due to the glycation process, which refers to sugar attaching or cross linking to collagen cells. The damage to skin occurs when sugar levels go up drastically and frequently say, when you binge on sugar several times a day. This is why sugar is said to be a major culprit for skin aging.
In addition, stress in the body both physical and emotional cause changes to our hormonal systems that have a negative impact on aging by increasing inflammation at a cellular level.
Treat inflammation to reverse aging
Dr Perricone suggest that treating inflammation would reverse the aging process and this is what is indicated on his website.  
Inflammation, which takes place on a cellular level, is triggered by a wide variety of external factors such as the ingestion of toxins (i.e. cigarette), a weakened immune system, excess exposure to ultraviolet radiation, hormonal changes, stress and eating a pro-inflammatory diet (high glycemic carbohydrates). By controlling inflammation we minimize disease and maintain skin's health and youthfulness.
His theory has met with many critics and skeptics but now that I'm seeing a positive response using products combating inflammation, I can't help but think there's a very strong basis that it is probably true that an overall reduction of inflammation in the body can indeed combat free radical damage as well as collagen and elastin cross linking, resulting in an increase in elasticity.
If this is so, then the promise of having youthful skin is really not too far off and Botox may not be necessary to achieve a facelift anymore.  Well, I certainly hope so.  And more hopefully,  I wish I can bring you some good news in another two weeks or so!
Comments