Lavender oil: harmful or beneficial?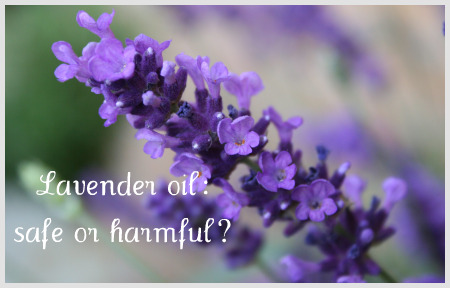 Sometime last week, I came across a story "Are organic cosmetics better?" where Paula Begoun mentioned that lavender oil can cause cell damage.   I was rather alarmed and when I checked further, I found that this is what Paula Begoun has listed on her site Cosmeticscop about lavender oil:
Lavender oil and extract: Primarily a fragrance ingredient, although it may have antibacterial properties. There is no research showing it has any benefit for skin.  It can be a skin irritant and a photosensitizer. Research also indicates that components of lavender, specifically linalool, can be cytotoxic, meaning that topical application causes skin-cell death.

I've removed the citations but you can refer to them in the original source.
Lavender oil can cause pigmentation
And to add on to the damage, I came across another dismaying piece of article which supports that lavender oil makes the skin more prone to burning from UV rays and also causes pigmentation because it contains Coumarin! In addition, lavender is also associated with contact dermatitis and allergies (source).  So Paris of My Women Stuff is likely headed in the right direction when she commented in my previous entry regarding her suspicion of lavender giving her contact dermatitis.
Seeking for clarifications
I was contemplating if I should post this because I don't want to be a scaremonger but at the same time, I felt that people should know since lavender oil is a common ingredient used in most of the products.  Plus many of us also like the lavender scent.  I couldn't find anymore information on the topic and decided to ask around and I did receive some clarifications when Jess of Yours Essentially sent me a link which discussed natural and synthetic linalool.
Natural linalool vs synthetic linalool
Linalool is one of the natural constituents of lavender essential oil.  According to the link which Jess sent me to, natural occuring linalool is safe and beneficial.  Linalool only becomes a problem when it is manufactured synthetically as it can have all sorts of nasty side effects due to the extreme strength at which it is produced, using often aggressive chemicals.
Lavender oil is used in many products
So does this mean that we're fine if pure lavender oil is used?  But how can we tell?  And what about the UV damage?  I try not to be an alarmist but I'm sure I have raised some red flags here for many people reading this.  In fact, I'm worried too because some of the products I'm using contains lavender oil.  The products I use on my son has this ingredient!  My Marie Veronique Organics Creme de Soleil sunscreen has it too although it's probably just trace elements since it's listed behind.  I'm not about to junk that product! 
Please share anything you know about lavender oil
Honestly, besides knowing that it has antimicrobial and anti-inflammatory properties, the only other benefit I know about lavender oil is the smell.   Does it do anything more for our skin?  Well, if any of you know something more about this ingredient, please share your findings.  I'm certain many of us would be very grateful to know more.  For the time being, I'll continue with what I have even it they contain this ingredient.  However, if the product is primarily using lavender oil, then I'll likely think twice.
Comments