You may have rabbit skin if you're allergic to linalool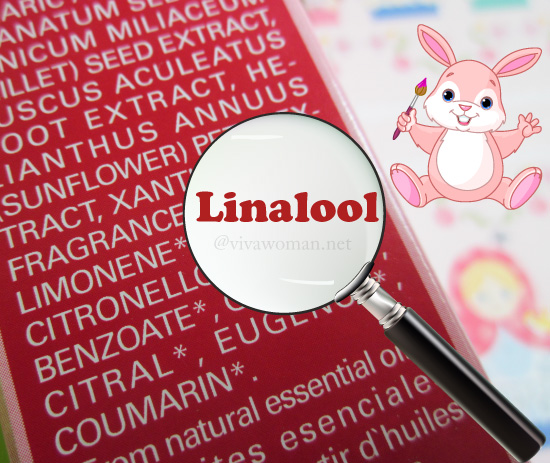 Some of you can't use products containing fragrances or essential oils as they irritate your skin. Well, what could have caused the irritation may be linalool, a colourless liquid with a fresh, light floral scent that is slightly citrusy. Found in many products especially those with floral fragrances, linalool can be synthetic or natural occurring. Synthetic linalool is obviously produced from synthetic source, while natural occurring linalool is the fragrant component of many essential oils.
Can cause eczema and contact dermatitis
While studies have shown that linalool can be a potent skin irritant, causing eczema and contact dermatitis in some skin sensitive individuals, the ingredient is actually not a skin allergen in its pure form. It only causes allergic reactions/sensitivity at high concentrations and when exposed to oxygen (source). In fact, a study showed that when oxidized linalool was added at patch testing for more than 3,000 patients who wanted to find out what was causing their eczema, between 5% and 7% proved to be allergic to the oxidized form of the fragrance ingredient. This means that not all products that list this ingredient will cause irritation especially if it's listed way below.
Found in many essential oils
On the other hand, a product that does not list this ingredient may cause irritation if it is formulated with lots of essential oils as most of these oils contain linalool in trace to major amounts. For those interested to know, high linalool containing oils include bergamot, coriander, clary sage, geranium, ho wood oil, lavender, petitgrain, rosewood, spearmint, sweet basil, thyme and ylang ylang. So if you're someone with skin sensitivity, it is best to avoid products containing too many essential oils.
Rabbit or guinea pig skin
You might be interested to know that if your skin reacts adversely to linalool even when the content is low, you're likely to have "rabbit skin". Why? Well,  rabbits do not react well to this ingredient according to clinical studies. If you're moderately allergic to linalool, you're likely to have "guinea pig skin". LOL.
Moderately irritating to human skin
Alrighty. I was really pulling your legs but you should know that linalool was one of 39 oils and perfumes included in a comparative study on dermal irritancy. Results showed that undiluted linalool was severely irritating to rabbits, moderately irritating to guinea pigs, and not reactive on the shaved skin of miniature swine. On the other hand, 32% solutions of linalool were described as moderately irritating to 50 adult male volunteers.
Are you allergic to linalool?
So are you one of those who are allergic to linalool? How did you find out? Well, my guess is if you're sensitive to fragrant products or you get eczema flare-ups when you touch certain products with essential oils, there is a high chance you might be allergic to this ingredient.
Comments