Shinzi Katoh Japanese bags in Singapore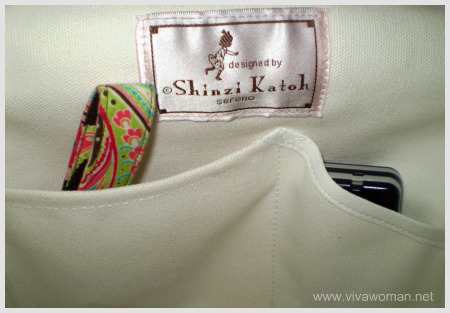 I've been wanting to own a Shinzi Katoh bag for a long time and was so happy to have found it at a local online store! Yeah!
Shinzi Katoh is Japan's best known Zakka artist and designer and his collectible lifestyle goods are to-die-for.  Since I wrote about the Shinzi Katoh bags in my other blog Oh My So Cute, I've been wishing to own one of them.  So of course I was over the moon when I finally found them available at The Little Happy Shop.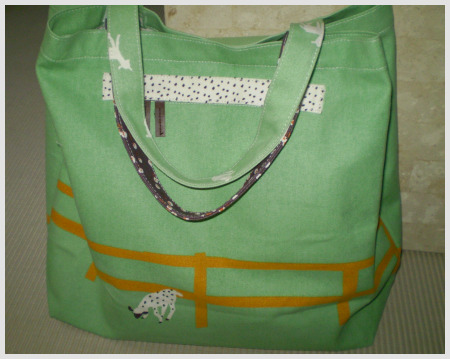 The Little Happy Shop carries a limited range of Shinzi Katoh bags and this one I picked is dubbed Sheep and is a 100% cotton canvas tote.   It closes  with a magnetic clasp and comes with inner pockets plus a zipper pocket on back.  What I like most is that the front and back design are different plus it's very roomy and can fit a lot of stuff.  However, unlike my Rootote, it's very floppy and does not come with a base support.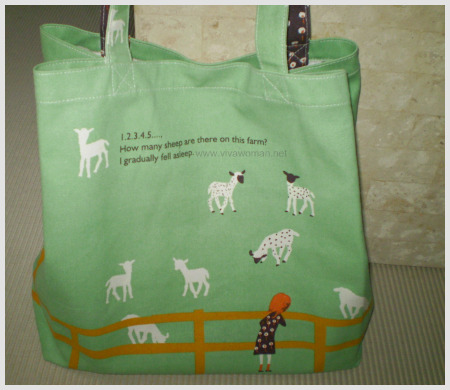 This design I've picked is already out of stock at the moment but there are a couple of other designs you can check out if you're interested.  The Little Happyshop is based in Singapore and ships within the country only.  You can receive a S$5 off by using the code "HIFIVE" but note that the code applies to a minimum purchase of S$35.00 on regular priced items.   So all in all, I paid about S$39+ including shipping for this bag.
And for those who are curious, these Shinzi Katoh tote bags are designed in Japan but made in China.  But I don't have an issue with the quality as the bag I received is very well made.
Comments