My new bag organizer: a mini tote bag within a bag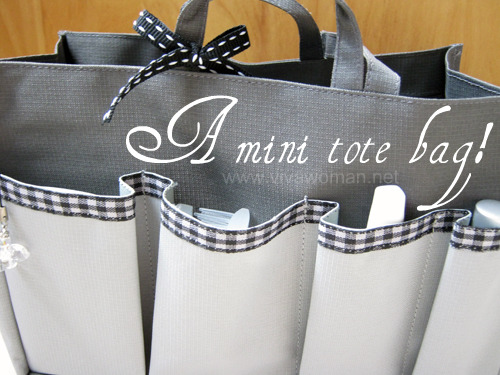 Here's my new bag organizer that I "spreed" for recently. Cost me S$20 and I love it! It's a mini tote bag on its own with multi-compartments that I can put all my barangs. And it's kind of pretty too and so I'm sometimes tempted to bring it out on its own. Heh. I have seen almost similar ones retailing at Muji, although the designs are more utilitarian and they cost more too.
Actually, I already have a Pocket-It Bag Organizer and Veira of Yours Lovingly recently sent me another one – the same one you see in the current August VivaBella Giveaway. The design is simple but flexible, as it's more like a big floral belt with pockets. The cost is lesser too, at S$13.50. It does keep my stuff organized within my bag but it doesn't come with a base.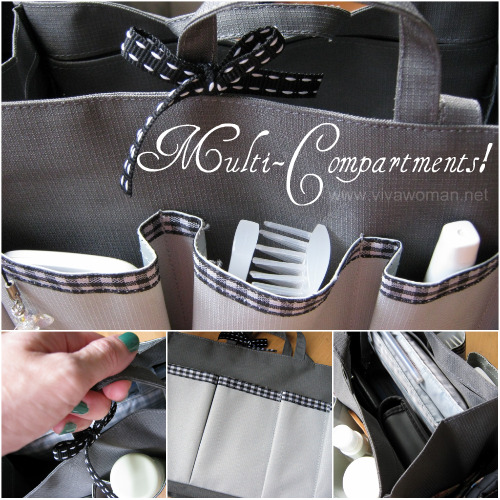 With this mini tote bag organizer, I can just about dump everything in it. It comes with two little handles that makes it easy for me to take it out and transfer from bag to bag. That's why I said I'm tempted to bring it out on its own. It's made of cloth, but seems pretty durable. I have no idea where this bag comes from since it's a spree item but it's available in 14 colors and some designs are even available in synthetic leather.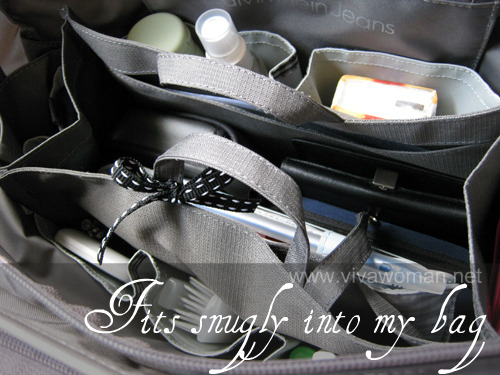 Unlike the Pocket-It Bag Organizer which is rather flexible, this one comes in a standard size of 26 x 17 x 9 cm, which means it can't be fitted into a small bag. However, it fits snugly into most of my tote bags like what you see here. For comparison, I have also included a picture of how the Pocket-It Bag Organizer looks in the same bag. As you can see, it also keeps my bag mess free. There's also a bit more room I can use in the center since it doesn't come with a base. However, it is not as convenient if I want to transfer all my items to another bag.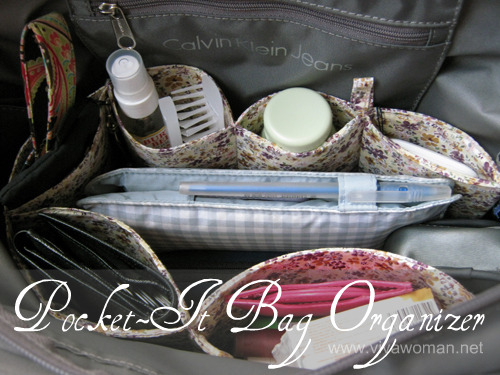 The problem with the mini tote bag organizer is that it doesn't seem readily available. I'm not sure if the spree organizer is going to organize another spree for the item but she seems to have some additional bags on hand based on the email update she sent. I'm not leaving any links here but if any of you in Singapore are interested, please ask in the comment box and I'll furnish the URL.
Comments