Oh no…are you eating your hand cream?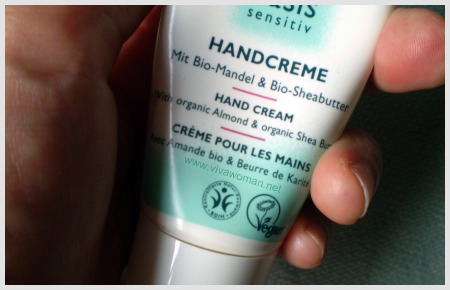 *Ahem*  I'm embarrassed to admit this – but I don't always wash my hands before I eat.  This is particularly so when I'm at home because I don't think my hands or my home is dirty.  But the thing that bothers me sometimes is that I've just applied hand cream and I didn't even bother to wash my hands before picking up that piece of bread or biscuit.   Now, did I or did I not just ate a bit of those hand cream that I've applied? 
To wash or not to wash?
Actually someone popped this question to me some years back.  "Should I wash my hands before I eat because I applied hand cream just now"?  I wasn't sure of the answer of course but I told her that I don't usually do so unless the cream is still not absorbed into my skin.  Otherwise, I'm not conscious of the cream at all.
Does your hand cream penetrate your skin completely?
But when I sit down and think about it, some of ingredients in these hand creams are more occulsive in nature such as beewax, cocoa butter, lanolin, petrolatum, mineral oil or dimethicone and some of these are bound to stay on top of the skin layer because they do not penetrate into the skin.  So even when we do not feel that our hands are "creamy", they must still have residues of some ingredients on them.
Don't you sometimes forget?
This is why I usually use my hand cream at certain times of the day when I know I won't be in contact with food handling; much more so when I'm preparing food for my child.   Or I stick to using olive oil to moisturize.  However, there are still many moments when the thought completely slipped my mind and I just carelessly slip some tidbits into my mouth without washing my hands, and after I've applied my commercial hand cream like half an hour ago.
Are you bothered and what do you do?
I guess it's the same with lipstick.  I doubt all of us actually wipe off our lipsticks before eating our food and inevitably, we eat some of our lipsticks too.  So what about you?  Do you consider the hand cream factor before eating your food or you're not that bothered about it?  Or perhaps you in the extremes – you don't use hand creams or you must always wash your hands before you come into contact with food?
Comments