2009 best sunscreens & moisturizers with SPF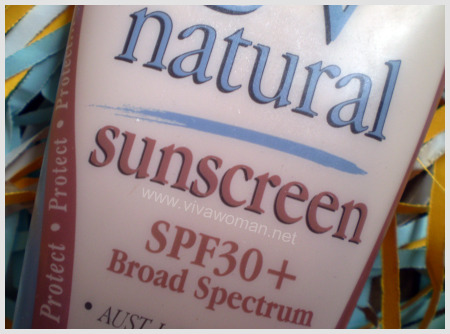 The 2009 Environmental Working Group's (EWG) Sunscreen consumer guide is out and the following are the top 10 best moisturizers with SPF and best beach and sport sunscreens.
Best Moisturizers with SPF
1.Keys Soap Solar Rx Cosmetic Moisturizing Sunblock, SPF 30
2.Marie Veronique Organics Creme de Jour Tinted, SPF 30
3.Devita International Daily Solar Protective Moisturizer 30
4.SanRe Organic Skinfood Supple Sunshine, SPF 30
5.Lotus Moon Sage Sun Protective Creme, SPF 25
6.Institut Dermed Sun Protective Cream Oil Free, Untinted, SPF 28
7.N.V. Perricone M.D. Targeted Care Solar Protection Face, SPF 26
8.Sue Devitt Promarine Tinted Moisturizer, SPF 30, Capri
9.Winter Sun Trading Company Sierra Madre Sun Cream
10.Sun Science Organic Daily Wear, SPF 30
Best Beach & Sport Sunscreens
1.Soleo Organics Sunscreen Organic chemical free sunscreen, SPF 30+
2.Badger Sunscreen, SPF 30
3.UV Natural Sunscreen, SPF 30+
4.Mexitan Sunscreen Lotion, SPF 50
5.Lavera Sunscreen Neutral, SPF 40
6.California Baby Sunscreen Lotion No Fragrance, SPF 30+
7.Trukid Sunny Days Facestick Mineral Sunscreen, SPF 30+
8.Kabana Skin Care Green Screen Organic Sunscreen, SPF 22
9.Obagi Nu-Derm Physical UV Block, SPF 32
10.EltaMD Elta MD UV Physical, SPF 41
These are all mineral/physical sunscreens containing zinc oxide, titanium dioxide or both and I have a review of some of these natural sunscreens.  To find out if your favorite sunscreens made it to the list or the list of best lip balms with SPF, read here.
You will also realize that most of the top sunscreens are of natural formulation. Well, no surprise considering EWG rate products via the safety levels of their ingredients. Hence, many chemical sunscreens don't make the grade, even though they may contain photostable sunscreen ingredients.
Comments