Burt's Bees Very Volumizing Shampoo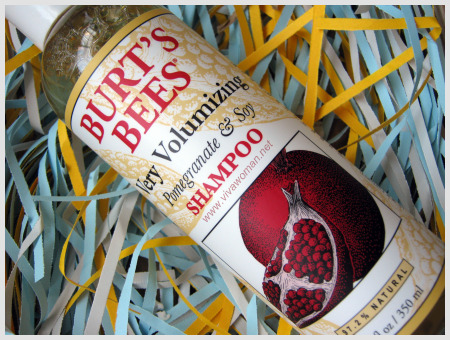 I fell out of love with Burt's Bees after they were bought over by Clorox in 2007 but this Burt's Bees Very Volumizing Pomegranate & Soy Shampoo is making me love the brand all over again!  It's rocking good stuff and until now, I still can't believe that a natural shampoo free of Sodium Lauryl/Laureth Sulfate can give my fine limp hair volume and also control my greasy scalp at the same time!
I've never harboured much hopes to find a natural shampoo that can work on my peculiar hair condition.  This is why while I avoided SLS in my skin care products, I've never been adversed to it in my shampoos.  However, Phytocedrat that I was using did not give my hair volume and somehow, Redken Headstrong, the other shampoo I alternate with, seems to have lost its volumizing magic.
Fast moving best seller at Sephora in ION Orchard
So when I saw how quickly Burt's Bees Very Volumizing Pomegranate & Soy Shampoo appears to be moving off Sephora's best sellers'  shelf space, I decided to get it.  It's S$18, which is in the same price range I pay for my current shampoos.
Delicious sweet scent with good foaming abilities
Okay, I like the fact that this contains pomegranate because it would mean the smell should be delicious.  True enough, this shampoo comes with a refreshingly sweet smell and is such a joy to use every morning.  I was initially worried that this won't foam well since it doesn't contain SLS.  But the coconut and sunflower oils do a great job of creating a very rich lather!  I don't even have to use more compared to the shampoos that I've been using.
Removes buildup and provides volume
According to information from their website, the pomegranate blended with natural cleansers made from coconut and sunflower oils cleanses gently, removing buildup, while soy amino acids adhere to hair fibers to lift and separate hair, leaving it soft, shiny and full of volume.  In fact, I actually felt my hair being thickened while shampooing. And that's how this very volumizing shampoo is able to transform my fine, limp hair into thicker looking and voluminous hair with extra body.   The most surprisingly effect is that my scalp is not as oily as before and I can even go out without using my dry shampoo.  The only con is that I felt some resistance when I combed my hair while it was wet but otherwise, my hair looked shiny, soft and bouncy after the usual blow drying.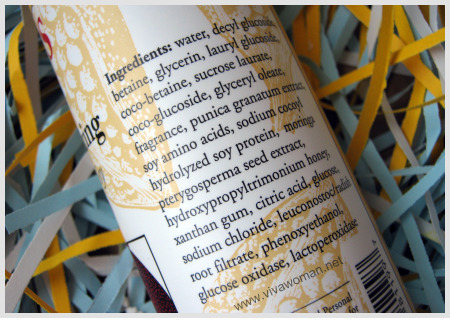 97.2% natural ingredient list
Apart from being sodium lauryl/laureth sulfate free,  Burt's Bees Very Volumizing Pomegranate & Soy Shampoo is also free from paraben and phthalate.  The ingredients in this shampoo include water, decyl glucoside, lauryl glucoside, coco-betaine, coco-glucoside, glyceryl oleate, honey, glycine soja (soybean) protein, glycerin, sucrose laurate, betaine, glucose, fragrance, punica granatum (pomegranate) extract, moringa pterygosperma seed extract, soy amino acids, xanthan gum, citric acid, glucose oxidase, lactoperoxidase.
Overall summary
Looks like my chances of going totally into natural and organic products are a lot higher now that I've found this shampoo!  I'm totally pleased with the results on my hair and I would definitely recommend Burt's Bees Very Volumizing Pomegranate & Soy Shampoo if you're looking for a similar product to give your hair more volume.    Although it cost more here at S$18 in Sephora ION Orchard, but it's totally value for money considering the large 350ml bottle plus the wonderful effects.  A conditioner is also available but I did not get it.
Comments