DIY Beauty: grounded rice body scrub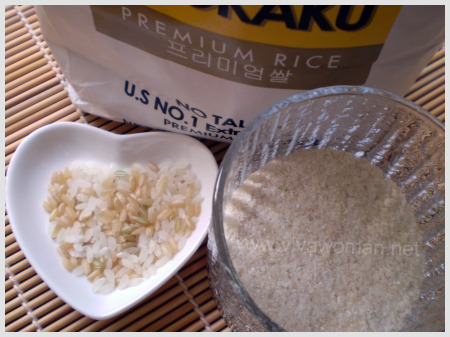 I sometimes like to grind my rice grains to make porridge.  So while doing that the other day, I decided to grind a bit more to test how the grounded rice would work as a body scrub.  And because they weren't that fine, I didn't want to use it on my face.
Great for exfoliating
The color of the grounded rice is such because it was a mixture of white and brown rice grains. Except for the grinding, this is easy to make.  All I did was to add water to the grounded rice grain to make an exfoliating scrub.  I didn't want anything fanciful but of course if you like, you can add some oats, almond or olive oils and even essential oils for the moisturizing and aroma factors.  Again, it's up to your imagination and creativity!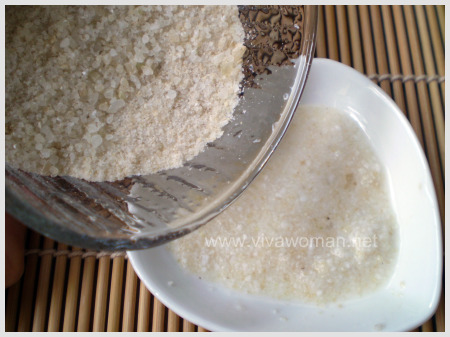 Consistency is better than epsom salt recipe
Compared to the homemade epsom bath salt scrub, I actually like the firm consistency of this better because the grounded rice blended quite well with water and isn't as loose and hence, doesn't drop off that easily when I rub them on my skin. In addition, there are no worries about smarting in case of open wounds. And it's really up to you to decide how fine or how coarse the rice grains should be grounded.
Add a handful to your shower gel
In terms of benefits, rice has been said to have whitening properties but I can't vouch for that, at least not in the short term. However, I'll say that this works as a nice homemade body scrub.  Very simple.  Nothing fanciful. You can also mix some of your favorite shower gel with a handful of grounded rice to create the ultimate exfoliating scrub. If you have loved using epsom salt as a body scrub, you would love this too!
Comments