Don't go hard selling on me please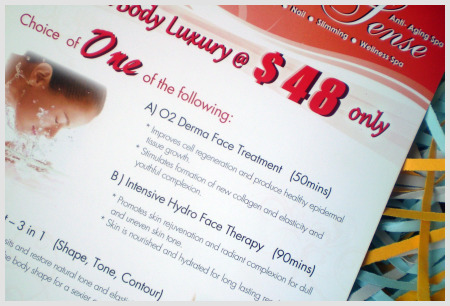 I was dismayed to learn from a friend that a nail salon which I had reviewed recently has resorted to hard selling tactics. She had visited the salon after reading my review and had received satisfactory service the first time. That prompted her to visit again last week, and this time with a friend. But unfortunately for her and her friend, they were greeted with hard selling tactics. My friend eventually signed on a package because the deal was quite attractive but she was certainly not pleased with the pushy sales approach.
Desperate times, desperate measures
I supposed this is all part of business but I was under the impression that the nail salon might be different because the owner had struck me as someone who is young and hence, should be aware that such hard selling tactics are not appreciated. Guess I was wrong. Desperate times do call for desperate measures!
Lack of tact
I've no idea if the service staff are promised commissions based on their sales but this is often the key reason why some of the service staff are so pushy.  Other times, they maybe under pressure to push the package due to instructions from the top.  But the problem I see is that these service staff are not able to close deals tactfully and often come across as overly aggressive instead. 
Unfavorable appeal in the long run
Seriously, nobody appreciates hard selling tactics these days.  While the operators can say that they're trying to help consumers save their money,  the real deal of course is that they want help on their own bottomline.  And not that this is wrong.  Just that they need to understand that hard sell tactics will never win the customers' favor in the long run.
Need to train staff to close the sales deal effectively
So companies who want customers to commit to their packages need to train their service staff with better sales techniques.  Consumers are very savvy these days – while they may appreciate a little nudge to remind them of the cost savings that comes with signing on a full package, they really don't appreciate a shove.  Even if you manage to somehow arm twist them to take on a package, that maybe the only package they'll sign on.  Heard of "once bitten, twice shy"?
Share your experience
So ladies, what are your experiences with hard selling tactics?  Personally, I hate hard selling and I'll never hesitate to tell the staff off if they're coming across as overly pushy.  Charms on the other hand may work better, but still, I rarely cave in to such pressures – unless the deal is totally irresistible.
Comments