No Horseplay At Lush Spa, Singapore Polo Club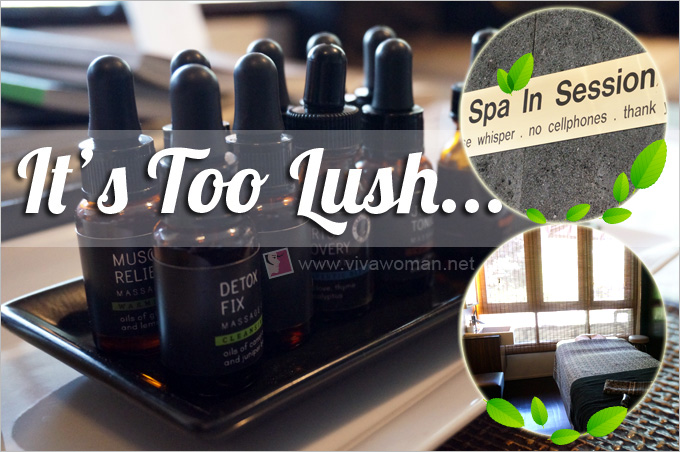 I had a longer than usual break during the Chinese New Year holidays and decided to dedicate one of the mornings to a pampering session while my son was at school. I had a few spas on my wish list but in the end, after some days of deliberation and research, I decided on one that wasn't on that list—Lush Spa at the Singapore Polo Club.
I stumbled upon Lush Spa after reading some nice reviews about it on Tripadvisor but I have to say that some of the reviews had caused me to expect a more exotic and idyllic destination than the one I've come across. At the least, I thought I might be able to catch a glimpse of some galloping horses. Even their website stated "tropical chic ambience with a view of horses trotting by amidst lush settings". So surely my expectations were fair right? But neigh. There was not a single horse or a pony in sight!
In fact, this spa looks so ordinary, I probably wouldn't have gone in had I not read those glowing reviews. I guess that's why the staff were a little hesitant when I asked for permissions to take some pictures. They actually looked a little bewildered when I made that request as I didn't reveal my intention to write about them.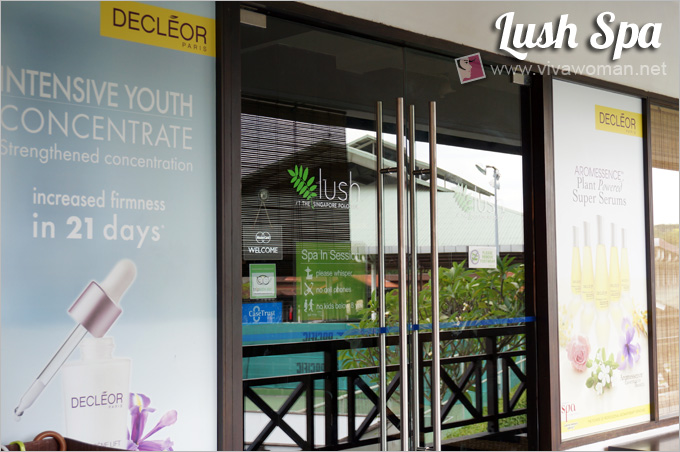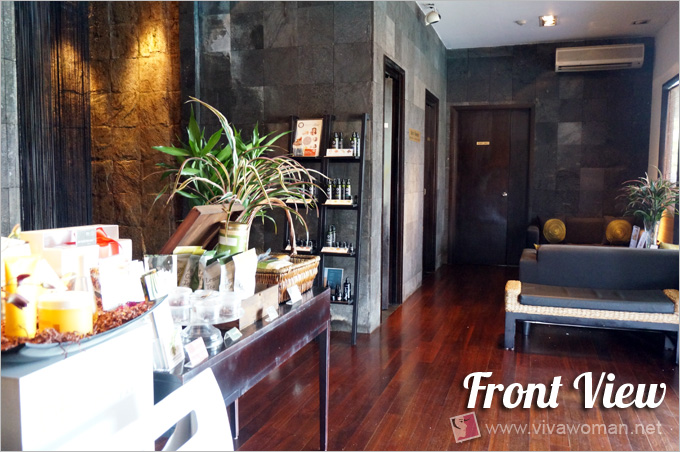 Plain ambience
To set your expectations right, let me just tell you plainly that this is a spa that is tucked away on the second level of the Singapore Polo Club. It is an indoor spa with a Balinese setting and I was told it comes with six treatment rooms. The one I was ushered to is for singles and comes with a private shower, a sink area to wash hands and an area for the pre-massage foot wash. While it comes with a view, the view is totally unremarkable and I certainly didn't get that kind of tropical chic ambience I was expecting.
But that aside, this is one spa that left me feeling very warm—both inside and out.
Welcoming and warm
First, the staff were very hospitable. I was very late for my treatment as I'd lost my way but they were very nice and accommodating and didn't make me feel one bit lousy. For those of you who frequent spas and salons, you should know that punctuality is a sticky issue at most places and some staff can make you feel terribly condemned when you're just 10 minutes late! But not this one. In fact, they even applauded me for finding the way there without any hint of sarcasm! Talk about making a flustered guest feel welcomed!
Even though I was already very late and their schedules were packed back-to-back, they gave me time to relax a little before escorting me to the treatment room. I didn't get a drink prior to my treatment but I was good with that since time was really tight. But I certainly didn't felt like I was rushed into anything.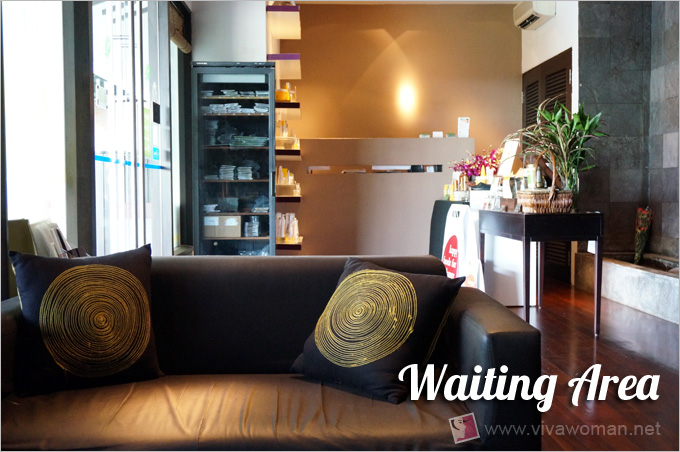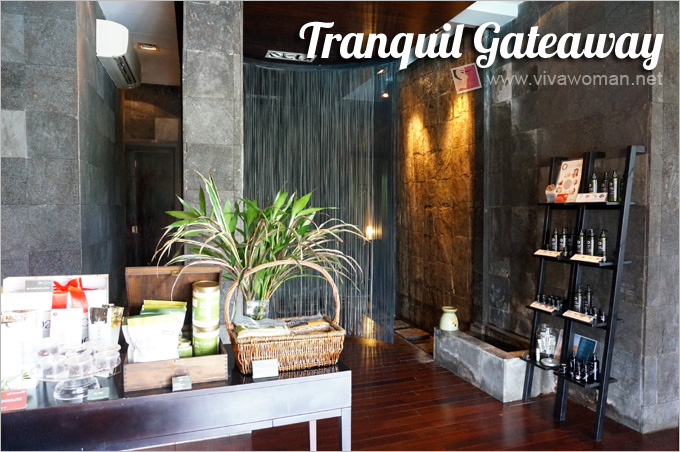 Lush Ultimate Kneads with aromatherapy and hot stones
Lush Spa offers quite a number of packages and I picked the Lush Ultimate Kneads which comprise a foot bath, a peppermint foot scrub, a 40-minute relaxing foot massage and a 60-minute full body massage. I was told during the time of my booking that I can opt for extras like the hot stones and aromatherapy oils if I like but they would be subjected to additional charges.
I didn't think I needed the hot stones but it came highly recommended when the therapist started massaging my body. My back was really tense and she felt the stones could ease the muscles better. Since it was only S$20 more and I've never tried the treatment, I decided to take up her recommendation. I also opted for a relaxing aromatherapy oil and paid another S$15 more for that.
My experience with hot stone therapy
Okay, I have no idea if all the therapists at Lush Spa are good but the one who was assigned to me was excellent! She knew exactly what I needed and made me feel very comfortable all the way. She was also careful with the strength of her massage and constantly checked to find out if I was good with the pressure. She also briefed me on what to expect about the hot stone treatment.
Now calling the treatment "hot stones therapy" is a misnomer as the stones were warm, not hot. My skin would have been burnt if they were hot! So what happened was that the heated stones were placed on my back and subsequently, used by the therapist as an extension of her hand to massage my back. The heat was comfortable and deeply relaxing as they helped to warm up my tight muscles so the therapist could work more deeply and more quickly. Although it was the first time I've tried such a treatment, I enjoyed it thoroughly.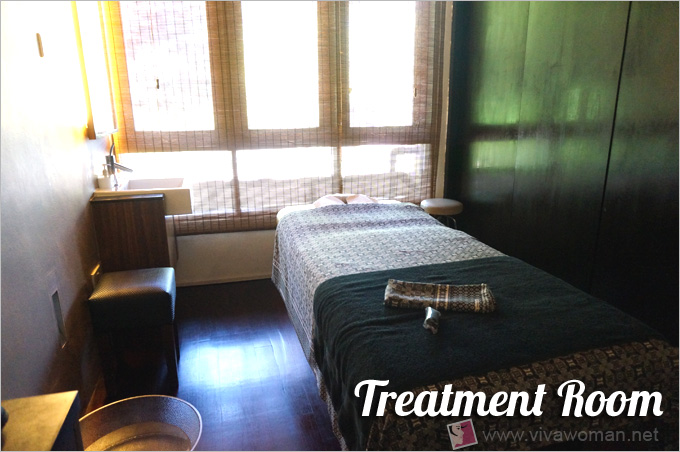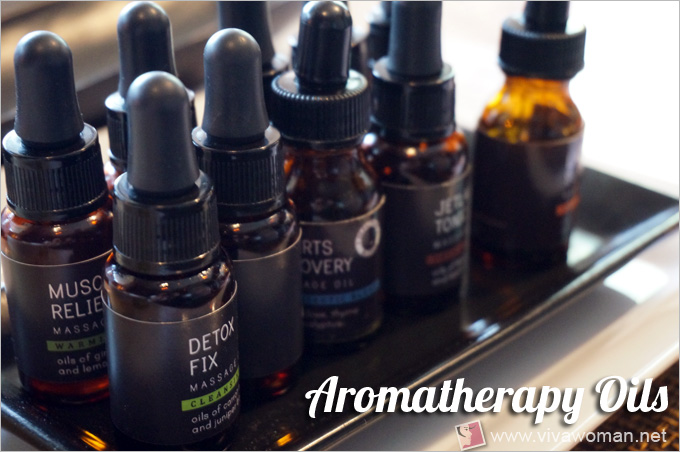 Use of warm blanket
Something else that kept me warm was the warm blanket they used to lay on the massage bed. As I was lying on my tummy with my back being massaged, my thighs felt warm. It was later that I discovered about the warm blanket beneath. I thought it's a very nice touch as most spas tend to leave me feeling too cold in the middle of my treatment.
I was also very impressed with the aromatherapy oil used by Lush Spa. Like some of you, I'd started out wondering why I should even pay an additional S$15 for the oils. I was expecting the normal standard but I didn't quibble with the cost. However, I was in for a surprise. The oil smelled so rich and luxurious! I think this is the first time I've come across aromatherapy this strong but yet, didn't feel a bit overwhelmed. In fact, I'll say it was heavenly!
Two hours of non-stop bliss
When I went through the information on their website, I noticed how they'd mentioned that guests do not need to leave their rooms for different treatments. Now, what I didn't expect was that I didn't even have to leave my bed for different treatments. Because I chose a foot scrub and massage but I started with my body massage, I thought I had to climb down from my bed for my foot treatments. The thought was disconcerting as I was feeling extremely comfortable on the bed. Well, what did I know? Both the foot scrubs and massage were done on the bed! Anyway, I was already half asleep when it came to the time of my foot treatments; all I remember was the therapist lifting one of my leg to scrub.
So I felt all warm and fuzzy by the time everything ended. I was also served ginger tea with refills to warm my body. Indeed, this is one spa that made me feel warm inside and out! Actually, it was much much later when I was chatting with a colleague about the spa that I realized I didn't remember hearing any music in the treatment room. Either there was no music (which is unusual) or I was so absorbed in the treatment that my hearing was completely tuned out! But what I'm really trying to say is that music or no music, it didn't affect my enjoyment.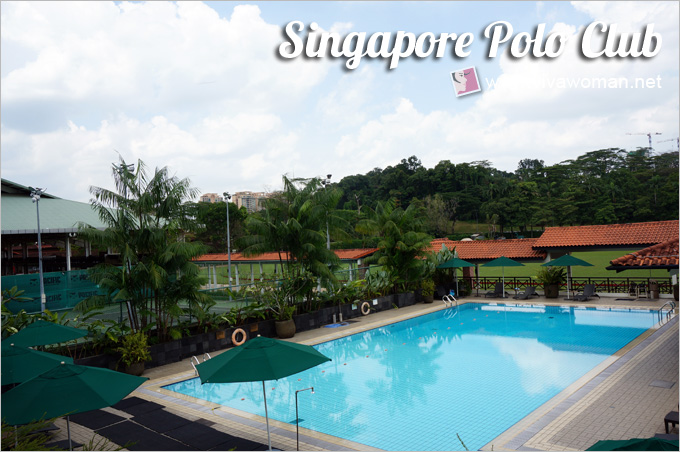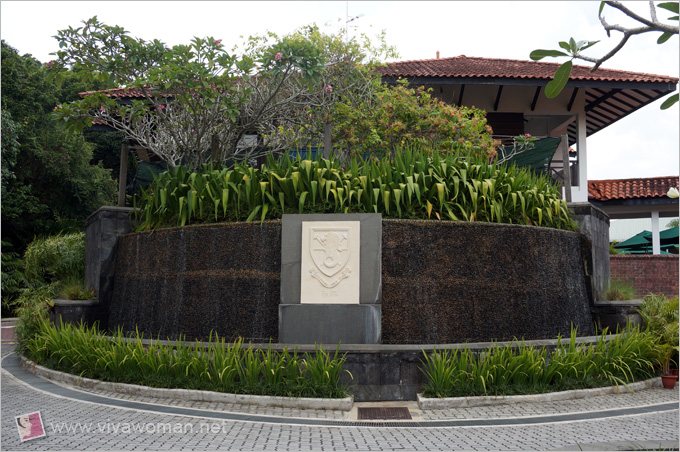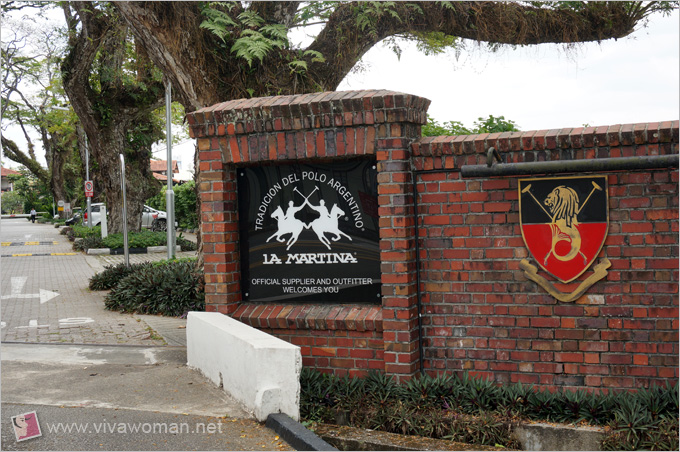 Excellent treatment at good price
Okay, I need to state that my entire back felt very sore the next day because the massage pressure was hard. I saw that coming but my back was so tense, I agreed to that kind of pressure. But the amazing thing was all that soreness eased off completely after a day and by the second day, my whole back felt light again.
As you can tell, I'm pretty impressed with the treatments I'd received at Lush Spa. While the spa is set within an idyllic location, there is nothing exotic about the spa if we go by the interiors alone. It is just average and forgettable. However, the hospitality and treatment made up for whatever the exterior lacked. I can see why the reviews were so positive. Plus, the price of S$180 for the two-hour treatment is very reasonable by my standard. I paid a bit more for the additional hot stone and aromatherapy which chalked up S$215 to my bill but it's still a good price here, as the standard is comparable to the more premier spa outfits.
Head back for birthday special
So if you're looking for good treatments that'll leave you wanting more, you gotta give Lush Spa at the Singapore Polo Club a try. I guarantee you will get no horesplay! But go knowing that while this spa is located within the Singapore Polo Club, you most probably won't get to see the horses.
Lush Spa is located at Singapore Polo Club, 80 Mount Pleasant Road Singapore (next to the Old Police Academy along Thomson Rd). Check out their website to find out their selection of treatments for face and body. Do expect the staff to sell you their package when you're paying your bill but they are not pushy.
I may head back again during my birthday month as they told me that repeat customers get a discount equivalent to the number of their age during their birthday month. Wow! They really know how to make women feel good about growing older!
Service highlighted was purchased and this review is in line with my disclosure policy.
Lush Spa At Singapore Polo Club
Pros
Hospitable staff
Very reasonable prices
Comprehensive treatments
Excellent massage skills
Comments