Viva Challenge: drink more warm water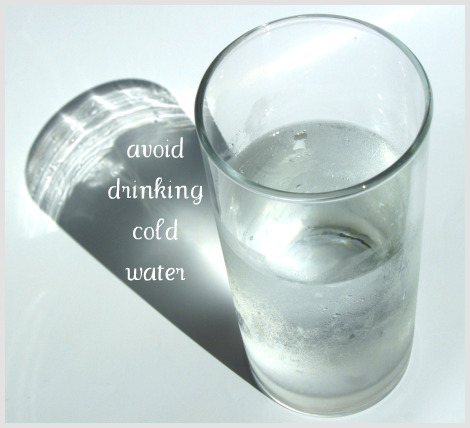 We all know that for beauty sake, we should be drinking lots of water.  But did you know that the temperature of the water you drink makes a difference too?  So should we be drinking hot, warm or cold water? 
I used to think it's old wives' tale that we should be drinking our water hot or warm, not cold or chilled.  However, old wives' tale or not, it made an impact on me.  I don't know when I started but I've mostly drank my water warm or at room temperature.  There is no chilled water at home and we hardly have any use for the ice in our fridge.  In fact, when I was carrying my baby, I avoided all the cold stuff, for fear of harming my baby.
Drinking warm water prolongs cell life
Well, apparently this is not exactly old wives' tale although I can't find any scientific studies to back this up.  Because according to this book "Best Kept Beauty Secrets Of The Orient" by Christine Teh that I'm currently reading, warm water is reputed to lessen the effects of aging because it prolongs cell life.  In fact, the author states that warm water imparts energy to living cells and keep them working longer.  Hence, when the cells live longer, we are able to maintain a youthful appearance.
Drinking chilled or cold water makes our body work harder
Well, if you think about it, this does make sense since our body has to exert more energy to restore our body temperature when gulping down cold or chilled water. This is definitely not good news if we're trying to slow down aging. In addition, while drinking cold water maybe more satisifying in terms of quenching our thirst, they actually solidify the fats from the foods we have just eaten and make it harder for us to digest and disperse the unwanted fats from our body too.
So what do you think? Does this make sense to you? Would you take up the Viva Challenge to drink more warm water? Or at least avoid drinking cold or chilled water?
Comments