Not sleeping enough can cause acne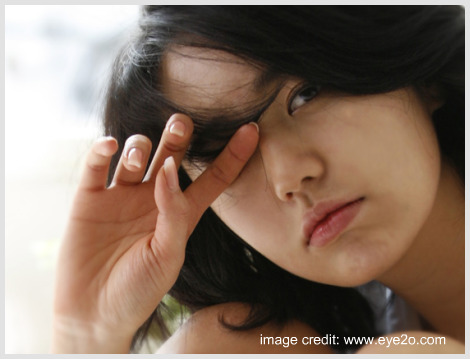 My skin has been misbehaving a little over the past week and I see new pimples popping out in a few places.  It's not PMS and I haven't changed anything apart from sleeping late so I believe the lack of sleep has been causing my skin grief. 
Study on acne vulgaris linked to lack of sleep
In fact, through my online research, I found that in an epidemiological study of acne vulgaris conducted in Japan by the Japanese Journal of Dermatology, 58.6% of the 793 students ranging from the sixth grade of elementary school to nursing or medical school were polled and more than half of them stated that lack of sleep as one of the exacerbating factors.
Inflammatory cytokines promote acne production
Apparently, a lack of sleep can increase inflammatory cytokines. Cytokines has high in proteins that is a major cause of acne when the intake is too much.  According to the book Acne and Its Therapy, cytokines interferes with the secretion of natural lipid from the sebaceous glands and makes the skin more proned to acne production.
Lack of sleep promotes stress and acne
When I sleep late, I also noticed that my skin actually secretes more sebum, and this probably explains why it results in new acne.  Again, from what I've read, a lack of sleep will promote stress and that causes an increase in the substance cortisol in the body. Cortisol in turn, causes the skin to secrete more sebum, which results in acne.  And Dr. Gil Yosipovich, professor of dermatology at Wake Forest University School of Medicine suggested that stress-related inflammation maybe to blame for the breakouts. "Our research suggests that acne severity associated with stress may result from factors others than sebum quantity. It's possible that inflammation may be involved." (source)
Increase insulin resistance linked to acne-proned
Another factor connecting sleep deprivation to acne is the increase insulin resistance (source), which can contribute to one being acne-proned according to this medical article on acne causes.  This is because insulin resistance can increase glucose or sugar that is one of the major causes of acne.
Sleep deprivation is one of the major culprits for acne
There are of course many other factors contributing to acne.  For me, besides hormonal factor, a lack of sleep and a wrong diet are major culprits.  I wish I can sleep at 10pm or 11pm every night.  Unfortunately, much as I like to live up to my Viva Challenge, I can't do that all the time and inevitably, my skin suffers.  I NEED MORE TIME PLEASE!
Comments