What do you do with cosmetic samples?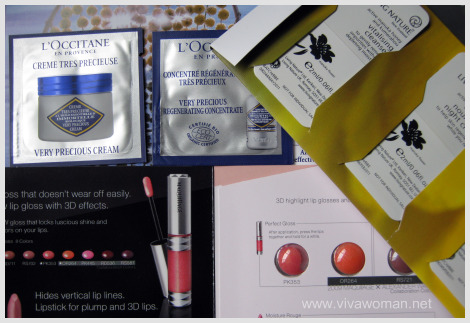 I was clearing my cosmetic storage the other day and found a stash of cosmetic samples that dated back to at least a year ago.  I never tried them, even though I had initially wanted to.  Actually, come to think of it, if the samples are not in containers or bottles, I'm less likely to try them out.  
I find it very messy to open up these packages because most of the time, I am unable to use them all in one go and leaving them in an open packet just does not seem hygenic to me.  At the same time, the sample is so little, it does not justify my effort to find a small container to hold the remaining contents.  So most of the time, whatever is left just ends up in the bin.
I guess it is good to get samples to try the texture and check out the smell and if the lotion or cream will sit well on our skin.  But that can also be achieved if there are product testers at the counter.  I may find more use for sample packs of shampoo, but with other skin care products, I don't really fancy the idea of samples.  Afterall, how can I determine if they work well on my skin just after one or two trials?   But having said that, I sometimes find them great to carry around for times when I need them for one-time usage like after swimming or maybe during a short trip.
As for makeup, I hardly get samples but I recently received some 3D highlight lip glosses and lipsticks in a pretty pack.  Again, I didn't try them.  I mean some of these sample packs really look very cute and lovely and sometimes, I just don't have the heart to rip them apart.
So what about you?  Do you like to receive cosmetic samples?  How useful are they to you?
Comments