Do our skin absorb what we use easily?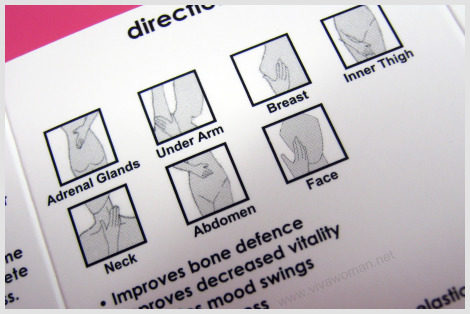 I've just started using a herbal cream and am quite amazed at the speed of its effects on stabilizing my moods. It's very easy to use and all I need to do is to apply it to certain areas of my body, such as my underarms, inner thighs, neck, and abdomen. Whilst this product is specially designed for skin delivery, but I couldn't help but wonder how easy it is for our skin to absorb what we apply on it.
Products engineered to penetrate our skin
Over and over again I read that our skin resists penetration of almost all chemicals as our lotions cannot be absorbed into our skin. It does make sense to me but I wonder what happens if the cream is technologically engineered to penetrate? This is already happening with some of our high-end skin care products and doesn't this mean that whatever is in the formulation gets absorbed into our skin and end up in our blood stream? So on one hand we want our products to do something for our skin by penetrating but on the other hand, we are inviting unwanted chemicals to get inside us? Well, I don't have the definite answers to this but I came across this very interesting article at Mail Online titled the 515 chemicals women put on their bodies every day. According to the article, rather than delivering on their potent 'anti-ageing' promise, many of these cosmetics are causing us to age faster.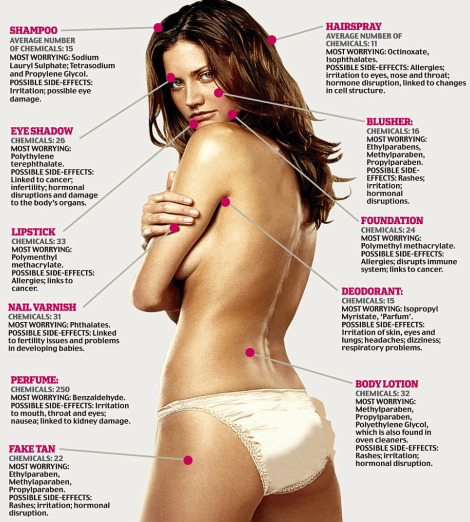 Accumulated harm and toxicity through repeated usage
I find the figure too alarming but at the same time, exaggerating perhaps. In addition, I don't see how it is possible to avoid some of these ingredients entirely even in some of the natural and organic skin care products. However, I take the view that the harm and toxicity on our skin happens through repeated use. But that's not exactly the reason why I prefer to use natural or organic skin care products. My rationale is some of these chemical synthetics actually interferes with the delivery of the skin care benefits. However, with my recent experience using the herbal cream, I'm thinking twice again about the usage of products especially on my body as it appears to me that it's easier to absorb some of the ingredients via the lymph nodes.
Natural and organic formulations may still contain chemicals
Anyway, click through the link to read the article. It's quite informational to find out more what some of the common products contain and what sort of health hazards these ingredients can cause. And don't be surprised that an ingredient like polyethylene glycol is present in many of the natural and organic skin care products.
Comments