Beauty discoveries, gains and woes in 2009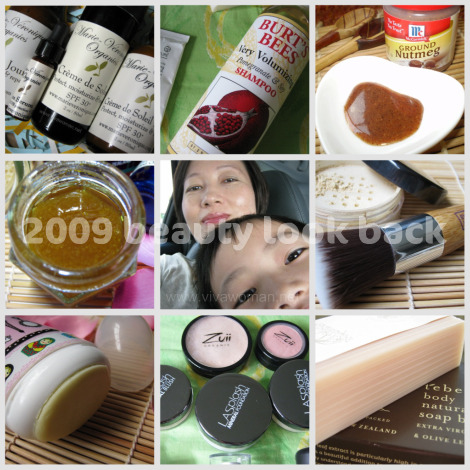 Another year is coming to a close and I want to take this time to thank all my readers who have been coming to this space to read, and or share your thoughts on beauty with me. All of you have made it possible for me to continue writing with passion and even though we may not always share the same views, but I know our objectives are the same and that is to stay beautiful inside out.
Today, I'll wrap up with some of my beauty discoveries, gains and woes in 2009. Yes, I definitely have skin woes. It used to be pigmentation but now, I'm suffering a major acne breakout due to a case of hormonal imbalance. I NEVER had to battle with acne all my life till now and I am beginning to understand the grief of those who have to struggle with this skin problem!
But okay, woes aside, I've stumbled upon very interesting natural products and services, and met some really interesting folks who are in the business of beautifying people in a natural and holistic way. Through them, I've also learnt a lot more about beauty ingredients as well as the excesses that I should avoid.
Facial spas in Singapore using natural organic products
First, I'm really happy to have come across two beauty spas in Singapore offering facials using natural or organic products. My heart definitely goes to True Beauty, which provides the best facial I've tried in terms of results. I need to state upfront that I have an ongoing relationship with them but those who have tried their service would agree with me that their facials are truly excellent. The only problem is that their products are considered expensive so I reckon that not everyone wants to spend that kind of money. The other natural facial service I would recommend is The World of Organic Skincare. Their facials are above average to me, but their treatments using manuka honey are pampering. I like the fact that they use products from Living Nature and Organic Apoteke, which are certified organic and in my opinion, of superior quality but not over the top in terms of pricing.
Sun protection regime and holy grail sunscreen
This year also marks my discovery of a better sun protection regime for myself. On top of applying sunscreen externally, I've been taking Heliocare on a regular basis. Hence, I'm less worried about sun exposure these days although it doesn't mean I will deliberately seek the heat. I'm also glad to have found the best sunscreen for myself. Most of you know that I'm a little obsessed with this category of product and have been hunting for the right sunscreen of natural formulation. It was by coincidence that I came across the Marie-Veronique Organic sunscreens and since then, I've been hooked even though it's pretty costly to get them shipped to Singapore.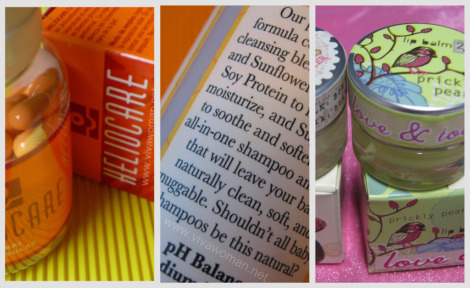 More particular about skin care ingredients
I also realized that I've come to an age where I'm more concerned about what I put on my skin, and I try to go natural and organic wherever possible, even when it comes to my shampoo and my deodorant.  I also scrutinized the labels harder and go against the grain, especially on the topic of alcohol in skincare. I know a number of you disagree with me on that front but it's okay, I like to know that we agree to disagree amicably. I sometimes have weird theories about skincare and that's only because I like to go beyond the superficials. But no, I'm not always right of course because I'm no beauty expert; just a beauty obsessed blogger!
Join me in my beauty journey
Going forward, Viva Woman will remain focused on the topic of natural and organic skincare but I may sometimes bring you information of products or services outside that scope if I find them interesting and relevant enough. I also hope more of you will come forward to share your views on some of the topics I discuss here. Because a number of you have asked me questions or shared your experience, my beauty blogging journey has been enriched as I've learnt a lot more!
So for a start, would you tell me what were your gains or losses in terms of beauty this year and what are your beauty goals in 2010?
Comments