Does glycerin soften skin but dries it out?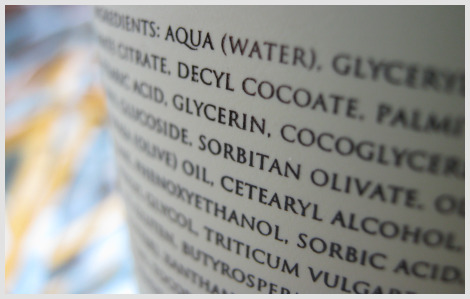 I was quite surprised to see the following comment from Betty Brock in one of my entries concerning the usage of body lotion. In the comment, she stated that body lotion shouldn't be used as a hand cream as it isn't rich enough. In addition, she wrote something about avoiding glycerin as a key ingredient in hand creams.
…stay away from hand creams that contain too much glycerin. All they do is put an invisible glove on your hand. If you want to moisturize your hands, buy a cream that can actually penetrate the skin. Anything under $5 is junk.
Actually, I've come across some similar comments regarding this ingredient. Apparently, it is said that too much glycerin in a formula tends to irritate some people, causing their skin to become drier or causing them to break out. I can't say for sure as I do not have similar experience. Moreoever, glycerin is a common ingredient used in skin care products as a humectant and as an emollient to soften and soothe skin.
What is glycerin?
In Paula Begeoun's Ingredient Dictionary, glycerin is called glycerol or glycerine as well and is present in all natural lipids (fats), whether animal or vegetable.
It can be derived from natural substances by hydrolysis of fats and by fermentation of sugars. It can also be synthetically manufactured. Whether natural or synthetic, glycerin is a humectant and extremely hygroscopic, meaning it readily absorbs water from other sources. So, in part, glycerin works because of its ability to attract water from the environment and from the lower layers of skin (dermis) increasing the amount of water in the surface layers of skin. Another aspect of glycerin's benefit is that it is a skin-identical ingredient, meaning it is a substance found naturally in skin. In that respect it is one of the many substances in skin that help maintain the outer barrier and prevent dryness or scaling.
However, Paula also mentioned that high levels of glycerin has no proven increased benefit for skin. In fact, pure glycerin (100% concentration) on skin is not helpful and can actually be drying, causing blisters if left on too long as they can increase water loss by attracting water from the lower layers of skin (dermis) into the surface layers of skin (epidermis) where the water can easily be lost into the environment.
What is it used in?
Personally, I'm not fond of glycerin and I used to hate to use it in my DIY vitamin C serum.  However, I know many believe that soaps made with glycerin are beneficial for our skin and hence, would disagree that it's drying or that it forms an invisible coat on the skin. Whilst I do not find it problematic and do not mind it in general, I do not find it particularly beneficial as a key ingredient. So going forward, I'll probably keep a lookout for it. If a product is expensive and glycerin appears as one of the top 5 ingredients, I'll probably think twice about buying it.
© www.vivawoman.net copyright notice ☺
______________________________________________________________
Comments