Do you wear G-string: pleasure or pain?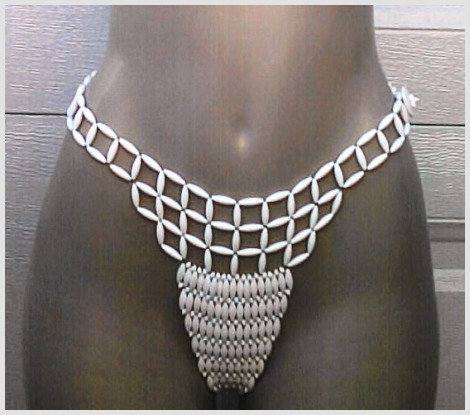 Chinese New Year is next week so it's time to get some new undies! Last year this time, I posted an entry asking if you wear matching bra and panty.  This time, I want to ask you: do you wear g-string panties?
It's a curious thing to me because I find g-string extremely uncomfortable to wear.  I have one but I think I only wore it once perhaps.  Or maybe not.  It's supposed to be a sexy underwear to make your panty lines invisible under what you wear, especially close-fitting clothing.  But seriously, the minimal amount of fabric and string really do not offer me any comfort down there.  In fact, I find it literally a pain in the butt.
Anyway, I found this Anabelle G-string Panty with 19 mm acrylic beads and strong jewelry threads at BeadMania Collection over at Etsy.  Very interesting looking isn't it? It is described as a body-jewelry which can be worn with different style of tops, as a swimwear or a piece of lingerie and retails at US$149.  Yeah, ouch!
Comments