Pretty in pink: the big fairy book edition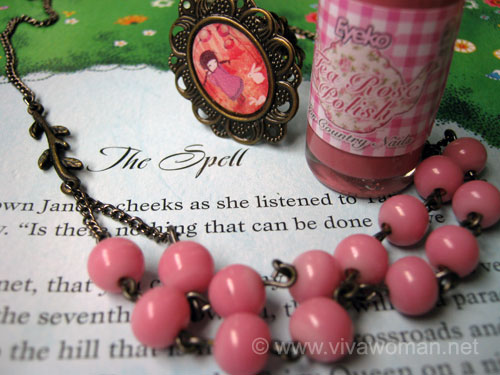 Until recent years, I've always avoided pink in my fashion choices. Pink was then to me, a weak color that lack character and not something I had liked to be seen in. It was a little odd since most women welcome pink for being such a pretty feminine color. It might have to do with my state of mind back then when I wanted to appear strong and tried to avoid looking too sweet. But thank goodness our state of mind are not always rigid and so I've increasingly learnt to embrace more pink in my apparel choices. It's still not my favorite color but I do have a number of accessories in pink. So today, I'll thought I'll show some of the items in my stash that are looking pretty in pink.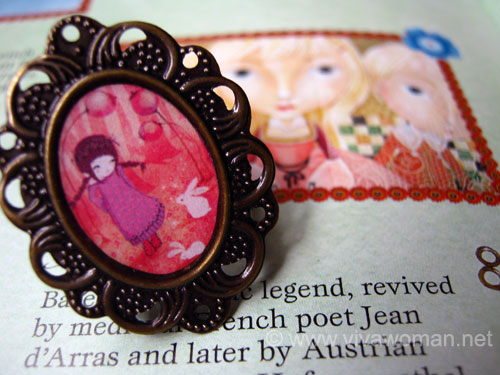 This isn't from my stash but it's a ring that arrived this week in my mailbox as a giveaway item. Too pretty isn't it? I was so mesmerized with it the moment I set my eyes on it and I knew I just have to get one for myself too. I hope you like it as much as I do because someone lucky will get to receive it in my upcoming VivaBella Giveaway soon.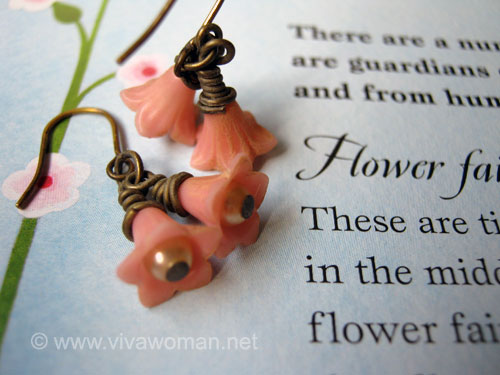 This is probably one of my most frequently worn pair of earrings. I actually wasn't too pleased when I first received them because these aren't in Czech glass that I've ordered. But because they're so simple, I've been able to wear them daily and so, have begun to like them after awhile. Nothing fanciful but they serve me well.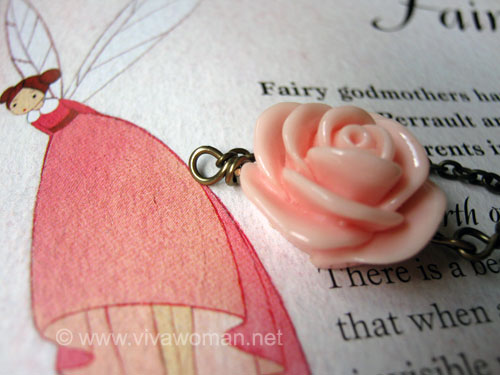 If you're always shopping for handmade jewelry, you probably see such acrylic roses quite a bit. They come in different colors and they've got a very nice vintage touch to them. I seen some lovely ivory ones but this pink is just about right and adds a nice balance to the design of the necklace.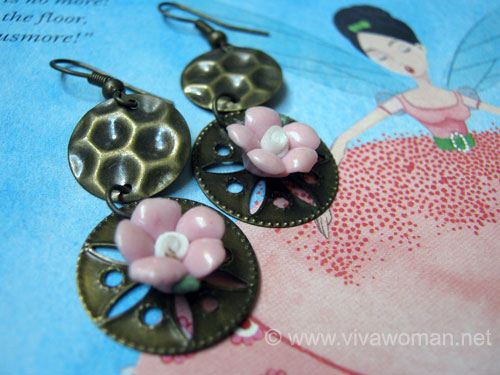 This pair of earrings was a gift from Leon of Beauty Secrets Revealed. She had sent me a few items and if I remember correctly, this pair was something she had made after taking up a jewelry making course. It's lovely and I know I can never make anything close to this myself.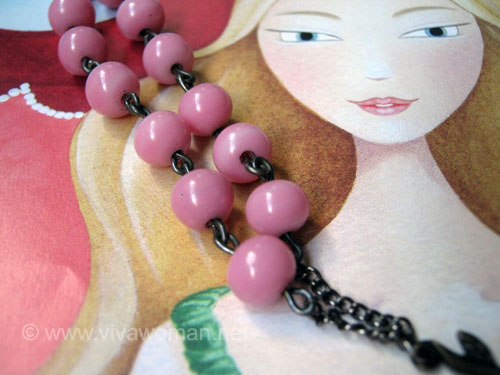 I remember ordering this together with the pink flower earrings. They were meant to come as set but their material were so different as the seller had ran out of material and made me just plastic earrings. So they don't really go so well together as a set although both do look rather vintage inspired.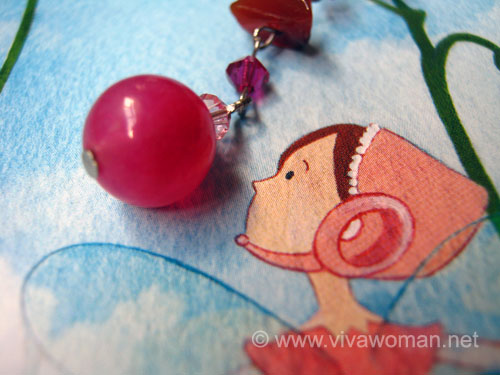 A very Thai styled necklace made with glass beads. I rarely wear this though, only because it's buried beneath my stash. So it's a sure case of out of sight, out of mind! Maybe it'll enjoy more airtime from now on as I do like how pretty it adorns my neckline.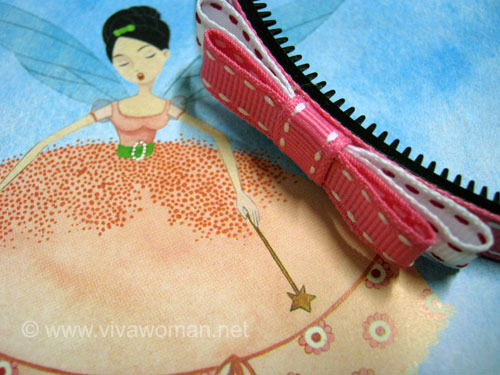 This is a hair band that came in a goodie bag from Benefit Cosmetics. It is very pretty but it's definitely not something I can wear for long. These things give me awful headaches after just half an hour of wearing and so this is just lying around on my side table, waiting for some love. It will just have to continue pining patiently.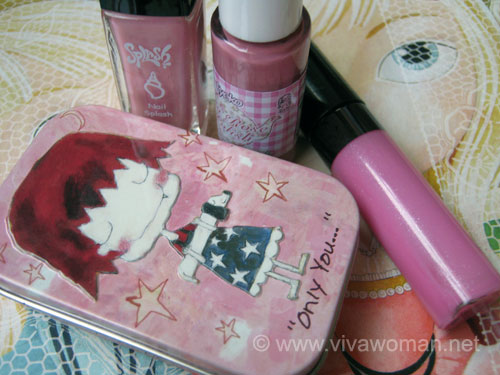 I hardly wear pink for makeup or on my nails. I have had this pink nail polish from LA Splash for awhile now but I've not used it at all. The color is very pretty but somehow, I've always picked stronger colors for my nails. Pink just doesn't quite cut it. Even for my lips, I've always preferred darker shades although I should really use more pink as the color does flatter my fair skin tone.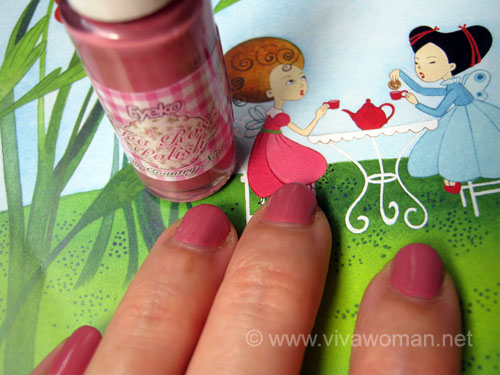 But this Eyeko Tea Rose Polish is too pretty to ignore and so it's my nail color of the week. I really like the vintage touch it evokes and how easy it applies. Definitely going to use more of it in the coming weeks and as you can tell, tea rose polish is lovely for tea sessions!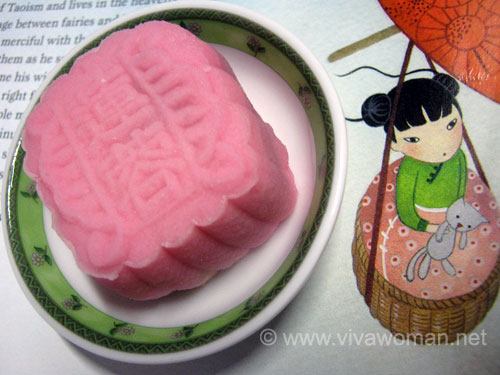 Don't you like to sink your teeth in this pink strawberry snowskin mooncake? Pink is quite an appetizing color isn't it? And this is tasty too! For those who don't know, mooncakes are eaten during the mid-autumn festival, celebrated by the Chinese and Vietnamese people. The festival is held on the 15th day of the eighth month in the Chinese calendar, when the moon is supposedly at its fullest and roundest.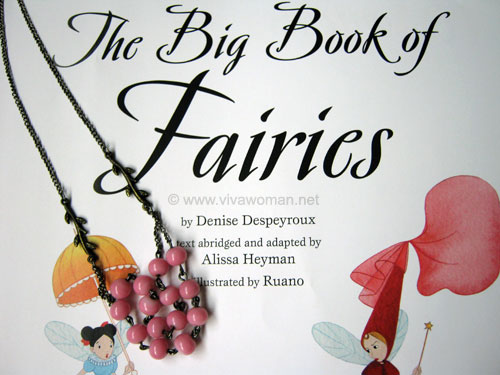 That was a load of pictures isn't it? All the pretty illustrations you see in the pictures came from The Big Book of Fairies. It's such a lovely read and I'm enjoying the book for myself now. Being a visual person, I can't help but want to capture some of the lovely illustrations and I hope you've enjoyed them. And do let me know your thoughts about pink too! Is it your kind of color?
Comments