Make a guess: what is this facial tool?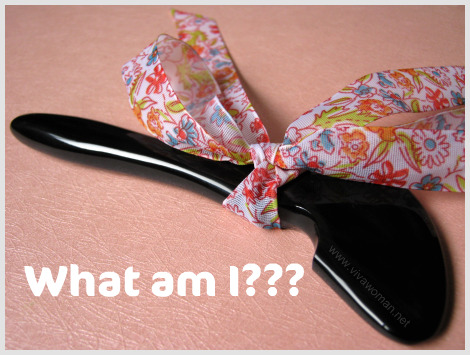 I am black. I am smooth. I am handy. Can you all make a guess what tool am I? Hint: I can make your face beautiful! (But I can't give you bigger eyes if that's what you're thinking!)
Okay, have you all seen this facial tool before? I won't be surprised that some of you have used or are using this too. Maybe not in the same design, but close enough when it comes to the functions. Here's another shot with the ribbon removed. Maybe that'll give you a better idea.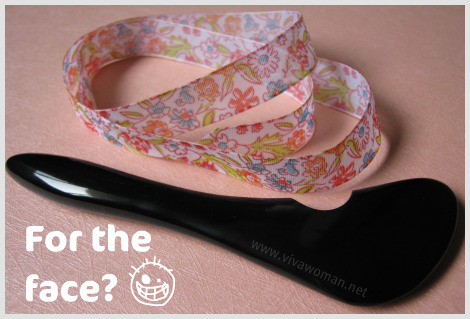 Still not getting it? Never mind. I'll be talking about how I've been using this to help me erase some of the fine lines in my first issue of Viva Woman's newsletter. If you haven't subscribed, here's where you can do it. Stay tuned for my exclusive content!
Comments