Why use pH balanced shampoos & conditioners?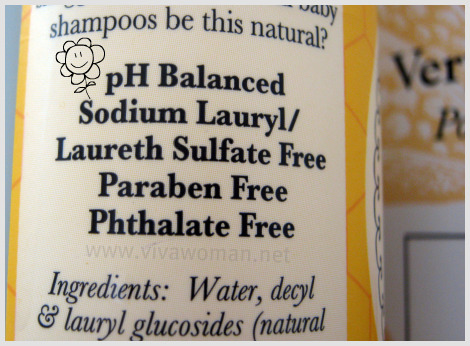 For years, I've not been using hair conditioner because I don't like how they weigh down my hair plus I've never found a real need to because my hair was generally manageable with just shampoo. However, since my recent hair coloring session, they feel like straw whenever I wash them and I have to use a wee bit of conditioner now.
Hair coloring alters pH balance
And I found out that this is because coloring alters the hair from inside as the ammonia or peroxide open the cuticle of the hair to enable the pigment to change color. By doing so, hair have a more alkaline quality as the pH of the hair, which is normally at 4.5 – 5.5, is altered to a much higher pH at 8.5 or so.  That's why my hair felt like straw after washing!
pH balanced shampoo & conditioner to protect hair cuticle
Hence, to ensure that my hair is more manageable, to keep the hair cuticles smooth and to help my hair color last longer, I need to return it to it's ideal pH and really should be using a pH balanced shampoo and conditioner. By doing so, this will keep the cuticle close and prevent the color from fading. No wonder the hair salon was urging me to do a treatment but I didn't as I was hard pressed for time then. *regrets*
Shampoo for oily hair more acidic
I have no idea if my shampoo is pH balanced as it doesn't state so. However, I found out that shampoos for oily hair might be slightly more acidic. My shampoo is designed to increase the volume of my hair so  I wonder if it leans toward being more alkaline although it contains mostly natural ingredients.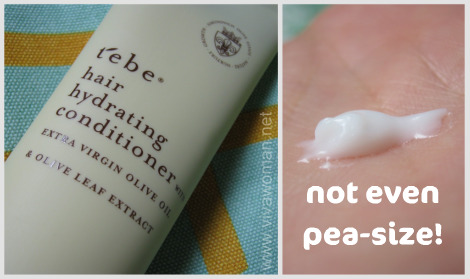 Hair conditioners have low pH of 2.5 to 3.5
Good thing though, I have on hand the Tebe Hair Hydrating Conditioner and it is stated as pH balanced! Not sure if it really is the case as I understand that most conditioners have low pH's 2.5 to 3.5 and may even employ ingredients of an acidic nature to balance the hair and scalp pH. But I was at least happy that it helps my hair become more manageable and I only need to use less than a pea-size to achieve that.
How much hair conditioner do you use?
I'll take it that the conditioner is pH balanced as stated.  I'm not ready to switch to using my son's Burt's Bees Baby Bee Shampoo & Wash which is pH balanced and rather stick to my Burt's Bees Very Volumizing Shampoo so at least using a hair conditioner indicated as pH balanced gives me some peace of mind.  By the way,  how much conditioner do you use on your hair?  I'm curious to know because I seem to need very little!
Comments