Viva Challenge: be less critical of your beauty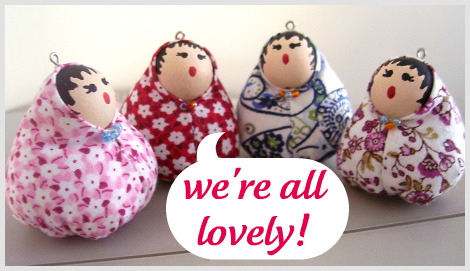 I had the opportunity to meet with a few beautiful ladies last week, including some readers of Viva Woman. Through the conversations we had, I realized that we're all overly critical of how we look. It's either we're not happy with our skin, or we're not happy with our hair or our body. Yet, we don't realize that others are actually admiring us for the very same attributes we dismiss so easily! I then remember reading in an editorial note recently that "research shows that others see you as 20 per cent more attractive than you think you are" and that's because, when you look in the mirror, you're simply judging yourself on looks without the personality!
Tips to make you more positive about your beauty
Remember my entry don't fuss over every spot and line where I quoted Chizu Saeki and her wise words that the overall demeanor and luster of your face are far more important in determining the impression you give? Well, easy said than done, but if you follow these ten tips (click through for more explanations) shared by the authors of Face It: What Women Really Feel as Their Looks Change, it might help change the way you look and feel about beauty.
Beauty is not just a physical experience, but it is a psychological one as well.
We can't stop the physical changes of aging, but we can change our experience of it.
While aging is inevitable and irreversible, self-image is not.
Beauty is in the "I" of the beholder. If we become our own internal "eye," we can take control over how we see ourselves, rather than give it over to other people to determine if we're attractive or not.
Chronological age does not have to define you. You can define yourself at your chronological age.
Put your beauty in your identity, not your identity in your beauty.
Take an honest look at who you are, not what you look like.
Rob beauty of its power over you. Take back that power and you will feel more beautiful.
Become less afraid of aging and you will look more beautiful.
Beauty matters to all women, but to those who age beautifully, it matters neither too much nor too little.
Master the psychological process of dealing with beauty
According to the authors, Vivian Diller Ph.D. with Jill Muir-Sukenick Ph.D., edited by Michele Willens, dealing with your looks as they inevitably change is a psychological process as well as a physical challenge. Master the first and the second will come with much more joy.   And they can't be more right about this because I've been thinking quite a bit about no. 8, 9 & 10 in particular.
So today, I like to issue to challenge to everyone and to myself too – that we should appreciate our beauty and be less critical of ourselves…and of others too.  Yes, start recognizing that we're all beautiful…in our own different ways!
Comments