Would you consult TCM for your skin problems?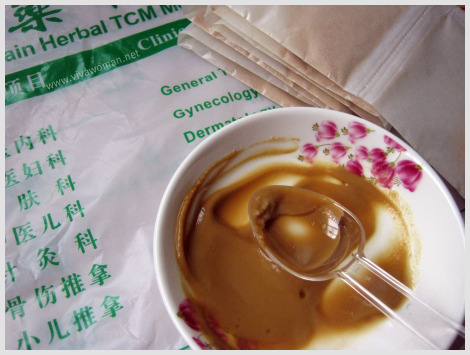 So recently I sought treatment at a Traditional Chinese Medicine (TCM) clinic over my backache problems. However, as some of you who understand TCM knows, the doctor typically takes on a holistic approach when diagnosing a health problem and the usual practice is to read the pulse, make observations of the color of the patient's skin and tongue amongst others and ask detail questions about the effects of their problem. In the end, the diagnosis for me was that I am suffering from blood heat and that also explains the reason for my recurring acne.
Four types of heat leading to acne
As a Chinese, I often hear about being "heaty" (not on heat!) but I have no idea that there are different types of heat.  According to Jenny (Jian Ping) Shi, MSc, CMAAC who wrote an article Clear your Complexion – TCM for Acne, there are four types of acne, which can be caused by lung heat, stomach heat, blood heat or damp heat.
Generally speaking, 'heat' means inflammation or toxin-caused inflammation. In 'lung heat' acne cases, the patient often has respiratory symptoms such as a dry cough or a congested nose. 'Stomach heat' acne indicates the patient has digestive problems. 'Blood heat' acne patients feel heat throughout their body and their acne can become a long-term problem. 'Damp heat' acne means that dampness could be the cause, or the patient has a damp factor in their system.
No wonder I was having so much problems with food and  my acne won't go away!  It's a good thing though that I only have blood heat as I understand that some patients have a combination of both blood heat and damp heat causing them to not only have breakouts on their faces, but their bodies too.
Powdered form of herbal medicine
So in addition to administering acupuncture and ba guan on my back, the doctor also prescribed me Chinese herbal medicine in powdered form plus some herbal powder for the acne.  And after taking the medicine for two weeks now, my acne has calmed down and new eruptions are fewer. However, the herbal powder for my face doesn't do much for me and I've stopped using it.  Instead, I'm just relying on my own DIY concoctions to clear up my complexion.
Why TCM?
If you're a frequent reader of Viva Woman, you can probably get a sense of my interest in alternative treatments that takes on a more holistic and natural approach.  However, I just want to highlight upfront that this is a personal choice and it doesn't mean that it's the best for everyone. The reason why I sought TCM treatment is because I know that my recurring acne is a result of an internal issue.  I am not keen on seeing the other doctors who might just treat the skin issues, and are usually less sympathetic about internal health issues.  In addition, I had suspected my acne to be a result of hormonal issues and the TCM doctor also confirmed that the symptoms are in line with that problem and her plan is to help me attain a balance again.
Hoping for the problem to be cured at the root
Do note that because it is TCM, the results are not instantaneous.  I'm quite a *ahem* patient person and so I'm able to accept a more slow and steady sort of recovery.  More important for me is that, the problem should be cured at the root so that the skin issues will also get resolved along the way.
Comments