Suki organic skin care for intensive brightening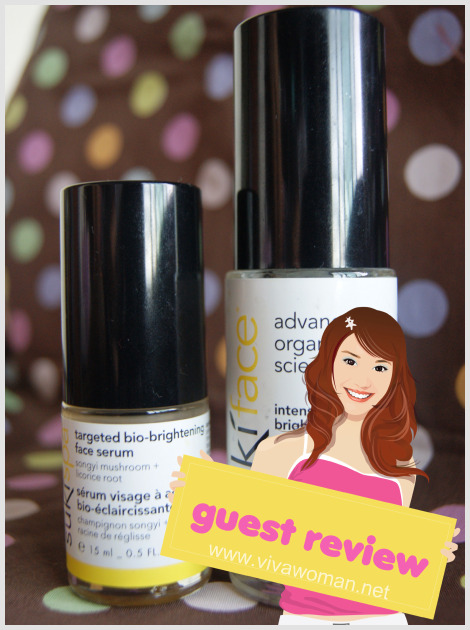 ~ Pure Tincture, an online store based in Singapore specializing in 100% natural, non-comedogenic plus organic skin care, recently contacted Viva Woman to review some of their products. I had Hazel of Hazelnutt House test out their products and this is her second review for two brightening products from Suki Organic Skin Care range with her before and after pictures. ~
Suki Targeted Bio-Brightening Face Serum 15ml – $150
Ingredients: songyi mushroom + licorice root
organic roses (rosa centifolia) infused in purified filtered water (agua), songyi mushroom (tricholoma matsutake) extract, arbutin, standardized 85% salicins white willow bark (salix alba) extract, time-released vitamin c glucoside (ascorbic acid glucoside), lemon peel (citrus medica limonum peel) extract, licorice root (glycyrrhiza glabra) extract, organic rose (rosa canina), chamomile (anthemis nobilis) & calendula (calendula officinalis) extracts, 100% natural food grade xanthan gum (xanthan)
According to the product description, this highly concentrated, oil-free serum is designed to brighten and diminish the appearance of hyper-pigmentation, scars, spots & redness for a more overall radiant, even complexion.
Suki Intensive Brightening Cream 30ml – $110
Ingredients: organic chamomile (anthemis nobilis), calendula (calendula officinalis) & rose (rosa centifolia) infusions (agua), organic jojoba oil (simmondsia chinensis), organic concentrated food grade aloe vera (aloe barbadensis), organic comfrey extract (symphtutum officinale), organic evening primrose (oenothera biennis), rose hip seed (rosa canina), sunflower (helianthus annus) & rice germ (oryza sativa) oils, 100% natural beeswax (cera alba), time-release vitamin c glucoside (ascorbic acid glucoside), active yeast collagen extract (saccharomyces lysate), organic calendula (calendula officinalis), chamomile (anthemis nobilis) & lavender (lavandula angustifolia) extracts, organic rose wax (rosa canina), organic fair trade shea butter (butyrospermum parkii), organic rose extract (rosa canina), standardized green tea (camellia sinensis) & grapeseed (vitis vinifera) extracts, organic non-gmo lecithin (lecithin), cetearyl alcohol (cetearyl alcohol), food grade xanthan (xanthan) & arabic (acacia catechu) gums
As described, this cream is targeted to soften discoloration and dark eye circles, fade sunspots and brighten the complexion with this medium textured lotion for combination to dry, sensitive and mature skin types. Suitable as an eye cream too.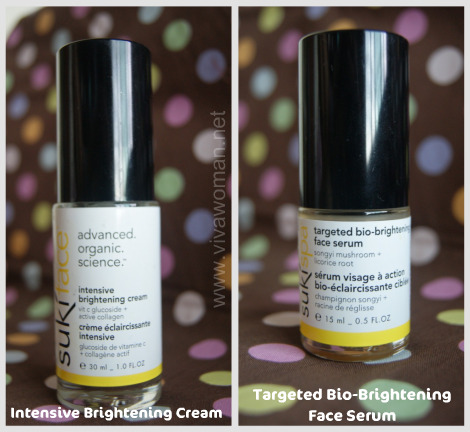 I am in my early 30s and I have oily, pigmented and acne prone skin. For this review, I will be doing a combine-review for both products, as I am unable to pinpoint exactly what each product did for my face as I used them simultaneously.
Brightening
The serum sets to even out skin tone but promises not to bleach the skin. I am wary of products that claim to even out skin tone for I have tried some that claim to even out skin tone, but actually bleached the skin on my face and I ended up with darker shades along my jaw and hairline since I did not apply products on those areas. This was definitely not the case with the Suki serum and cream as they even out my skin tone in a subtle way. The serum contains Songyi mushroom extract and has powerful antioxidants properties, which is widely used for its whitening properties.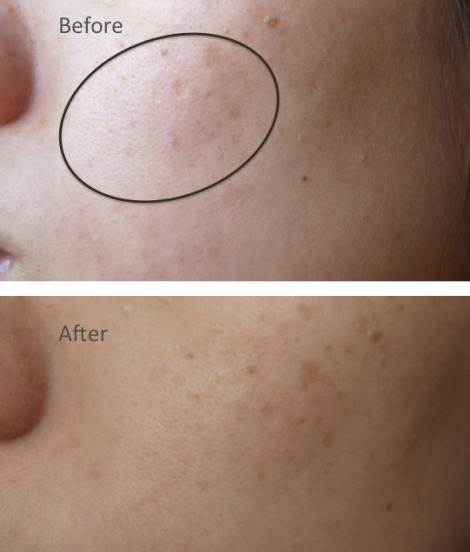 Pigmentation and redness
Frankly, my pigmentation and freckles are still sitting on my face. I have had freckles on my cheekbones as a kid and it did not help that I used to tan a lot without any sunscreen. So, I really did not expect the Suki products to erase pigmentations that had buildup over the years. However, if you look closely, you can see that they have lightened quite a fair bit within 3 weeks of using both products. I have to give credit to the overall brightening effect and the fact that my skin tone has become much more even! You will also notice that the redness on my cheeks and around the nose has decreased. Both the serum and the cream contain time-released vitamin c glucoside. According to the product description, it targets unwanted spots and hyper-pigmentation and rejuvenates damaged skin cells by continuously neutralizing free radicals & preventing future pigmentation triggers.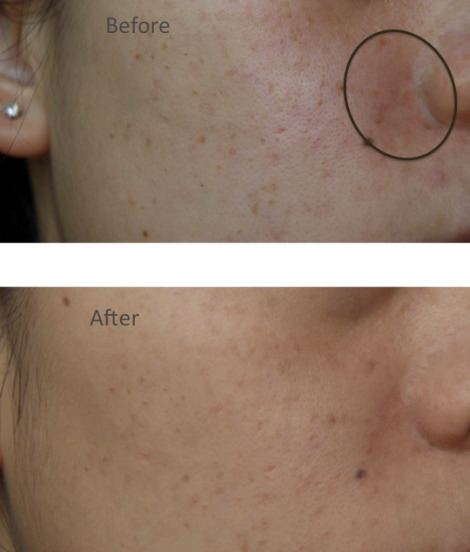 Decongest pores and acne
After using these products for about a week, I noticed that my blackheads became very obvious! On some parts of my face, they were literally little black fullstops! Several new clogged pores also emerged. I was ready to throw in the towel and switch to my regular skincare but I decided to give Suki another week before I make a decision. A few days later, without any improvements, I decided, that I ought to exfoliate with a scrub and then use a deep cleansing mask. After I scrubbed my face, I managed to remove many clogged pores easily with a comedone extractor. It soon struck me that it was the Suki products that had quicken the exfoliation process of my skin, thus the blackheads and clogged pores became more obvious as they were sitting on the surface, waiting to be extracted. The serum contains natural salicylic acid (salix alba) which is known to cause the cells of the epidermis to shed faster, open clogged pores and to neutralize the bacteria within. Since I am acne prone, I am happy to report that these products did not cause any new acne spots on my face. This could be attributed to the licorice root extract in the serum, which is known to possess anti-inflammatory properties to clear up skin issues such as acne.
Dark eye circles
According to the product description for the cream, it targets to soften discoloration and dark eye circles. Unfortunately, I am unable to comment on that, as I am one of those born with naturally dark eye circles. However, I am happy to be able to skip using my eye cream as the cream can be used on the eye area as well.
Overall summary
Suki's 100% organic ingredients have contributed to an improvement in my overall skin quality. I will definitely purchase both items after I have finished them. As an organic brand, the price is comparable to high-end department store products brands. You may also like to know that Pure Tincture ships internationally and provides free delivery within Singapore for purchases over S$100. Please check their website for further information.
Comments