Get Well Hydrated Petal-Fresh Skin With Made-In-Korea Aromatica Rose Absolute First Serum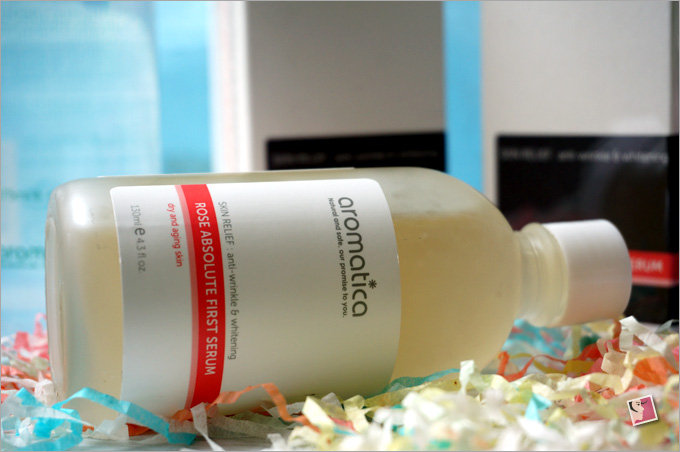 I've been loading my face with a few made-in-Korea green skin care products. One regular that has been a staple in both my day and night routines for the past four months is this very lovely and absolutely fragrant Aromatica Rose Absolute First Serum.
I'd read very good reviews on this product and impulsively purchased two bottles in Seoul during my December visit last year. I like it so much that I wanted to replenish my stock during my more recent trip. I didn't only because I'm not even done with my first bottle after four months—despite using it quite generously twice a day.
Anyway, this serum is a bestseller in the Aromatica slate. It's no wonder, given the quality formulation. But before we jump to find out more about the product performance, let's take a quick view at the brand.
Toxic-free, Ecocert-certified
Besides a full range of products formulated for the face, Aromatica makes an extensive range of products for the hair and body too. Their extensive range of products are made in their Korean manufacturing facility which is certified by Ecocert.
In fact, Aromatica has won recognition from all over the world for its high standard of safe products, including being the only Korean beauty brand to earn EWG's Skindeep Champion Status awarded to beauty brands create toxic-free products.
Aromatica was established by Jerry Kim with a quest to be 100 percent pure, natural and safe. The founder's passionate belief is that beauty should be honest and natural, not synthetic.
This explains why the brand only sources the best ingredients directly from local suppliers from all over the world, and use only the absolute best essential oils native to the source location.
It is also this philosophy that ensures that Aromatica is listed on KARA (Korea Animal Rights Advocates), which means their products are not tested on animals.
Aromatica Rose Absolute First Serum | 130ml
This is an Ecocert-certified all-in-one toner and highly enriched serum containing bulgarian damask rose oil promising to deliver brightening and hydrating benefits.
Despite the name, I don't use this product first in my skin care routine. It's actually a second serum for me after I've applied my Whamisa Organic Flowers Natural Fermented Toner.
This probably sound too excessive but let me qualify: For those who use Whamisa toner, you don't need this serum. And for those who use this serum, you don't need Whamisa toner either. Their texture is quite similar but I'd concede that Aromatica Rose Absolute First Serum is slightly thicker.
Why I'm using the Whamisa toner with this serum is because I'm adopting the Korean layering technique by using both products to give my face a hydrating boost. And so far, this method has been keeping my skin in a state of balance with no nasty surprises whatsoever.
Anyway, instructions for this serum is to apply a dime-size amount after or in place of a toner on a clean face. So I'm not exactly overdosing if that's what some of you are wondering.
Provides hydrating boost
What I really like about this Aromatica Rose Absolute First Serum is that it plays well with all my day and night time skin care products. I have been using this with my facial oil and sunscreen without any issues. I have also been using it with a sleeping mask with no problems.
I guess the magic lies in the light and silky texture, allowing the serum to penetrate into the skin quickly without being weighed down by unnecessary fillers. In fact there's no water in this formulation. This is why this serum is not watery but feels more like an essence because the first two ingredients–aloe vera and glycerin–are quite thick.
Here's a full ingredient list of Aromatica Rose Absolute First Serum:
96% natural formula and 79% USDA certified organic aloe vera leaf extract.
**Aloe Barbadensis Leaf Extract, *Propanediol, Glycerin, *Betaine, **Rosa Damascena Bud Extract, Niacinamide, Polyglyceryl-10 Laurate, Polyglyceryl-10 Myristate, Phenethyl Alcohol, Sodium Carbomer, Panthenol, *Glyceryl Caprylate, *Levulinic Acid, *Sodium Levulinate, Allantoin, *Malva Sylvestris (Mallow) Extract, *Mentha Piperita (Peppermint) Leaf Extract, *Primula Veris Extract, *Alchemilla Vulgaris Extract, *Veronica Officinalis Extract, *Melissa Officinalis Leaf Extract, *Achillea Millefolium Extract, Adenosine, ★Rosa Damascena Flower Oil
*Ecocert Approved Natural **From Organic Farming ★Pure Essential Oil
Strictly speaking, some ingredients in the list might raise an eyebrow or two for the religious green purists. But as far as I know, the ingredients all rank safe and do not pose any health hazards.
If you like the smell of bulgarian damask rose oil, you'll enjoy using this serum because the rose scent is very intoxicating. You should also find this serum very hydrating, working well with other products you're using.
But don't expect too much brightening effects. I haven't seen any  noticeable difference after using it for four months now. Maybe there are some brightening effects but if that's so, it's happening at a rather subtle and slow rate.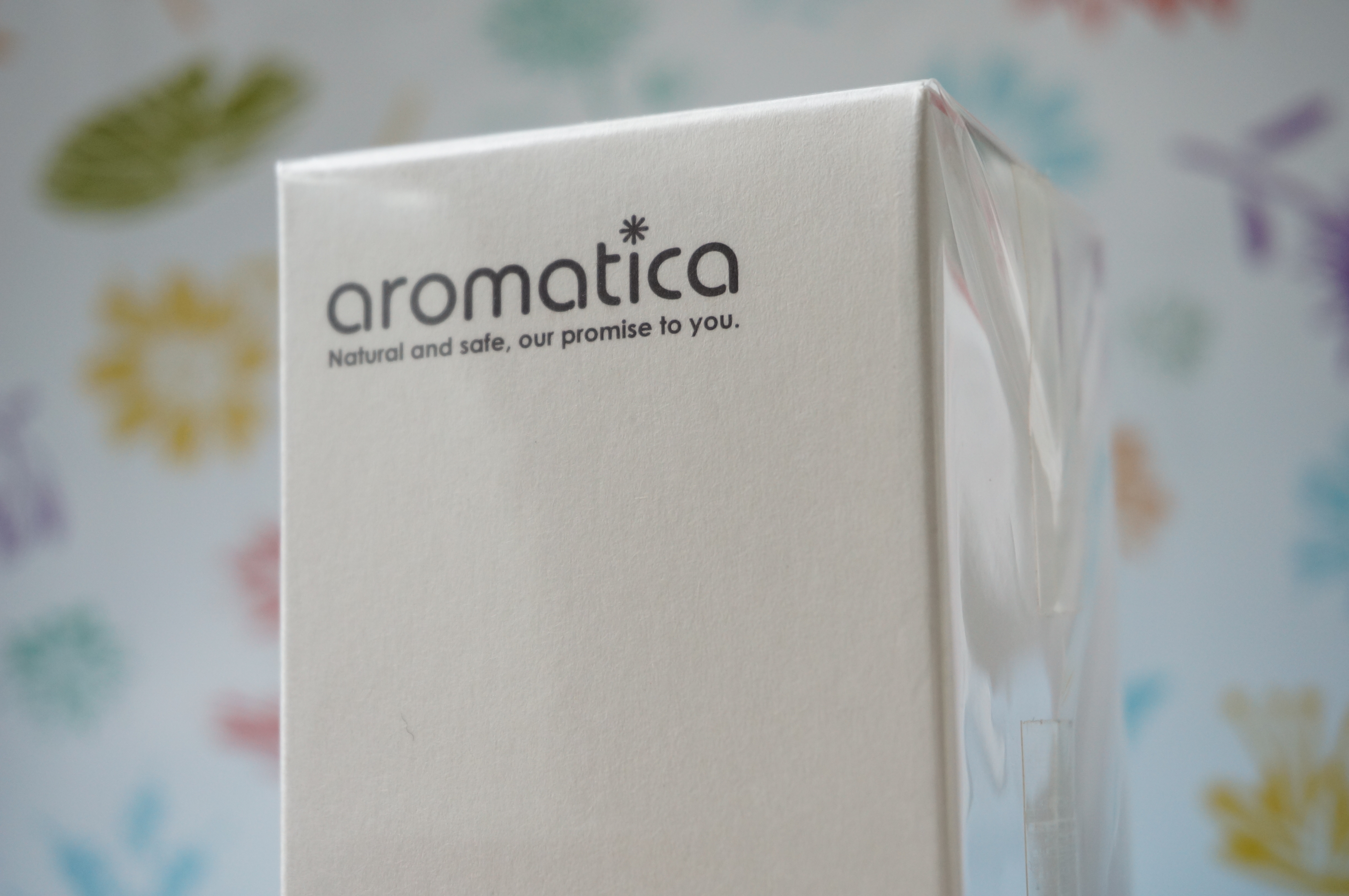 Price and availability
In Seoul, Aromatica is available at Olive Young as well as in Lotte Mart. Aromatica Rose Absolute First Serum cost 33,000 won at Olive Young but I bought them at a discounted price of 28,000 won at Lotte Mart.
Going by the rate I use, the product should deplete within six months with daily, consistent usage–well within the window of usage after opening. So the price is very reasonable.
However, I am not aware that the brand is available in Singapore currently. (Update in 2018: Aromatica is now available in Watsons.) You can also check out Style Korea that ships internationally direct from Korea if you're not from Singapore.
The Aromatica Rose Absolute line also includes their Rose Absolute Vital Fluid, Rose Absolute Vital Cream, Rose Absolute Eye Cream, and a bunch of other products. I contemplated about giving their eye cream a go but gave up the idea as the reviews were just average.
So would I repurchase the Aromatica Rose Absolute First Serum? Mist definitely, yes! Just that I've to figure out where to purchase another six months down the road when I used up the second bottle. Perhaps someone will bring in the brand then? *wink*
Product highlighted was purchased and this review is in line with my disclosure policy.
Aromatica Rose Absolute First Serum
Pros
Hydrating
Lightweight
Works well with other products
Comments