SuperNature: one-stop organic lifestyle store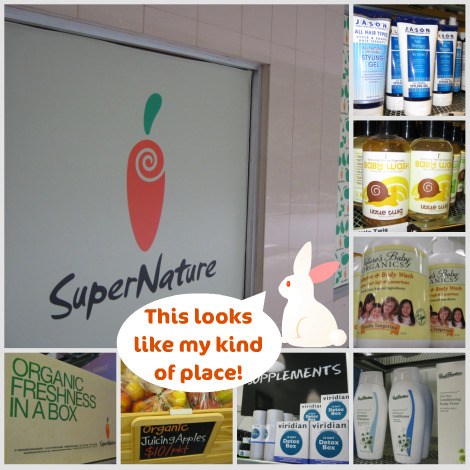 It was quite a hot afternoon when I visited SuperNature, a store located at Park House, a condominium in Orchard Boulevard. I had great difficulty locating the place and finally arrived like half an hour later than scheduled perspiring from the heat and as you've guessed it, feeling quite flustered. In fact, I almost wanted to give up half way but good thing I didn't, because my moods were lifted as soon as I saw the many rows of natural and organic skin care products in the 4,500 square feet store. Honestly, I was only expecting a small selection of beauty products in the organic store especially since the website wasn't that telling and the focus seems to be on food and groceries…so boy was I surprised!
Largest offerings of organic and natural products
But perhaps more surprising to me is that SuperNature is actually owned by Christina Ong's COMO group – which includes Club 21, COMO Hotels and COMO Shambhala. Apparently, SuperNature began in 1997 as a small organic grocery store in Wheelock Place before moving to Park House in 2001. The store was acquired by Christina Ong in 2007 and is now Singapore's largest purveyor of organic and natural products offering the widest range of fresh produce, deli items and groceries, as well as baby and children's, beauty and wellness, household, pet and garden care products. I like the idea of a one-stop holistic superstore but of course my interest was mainly on their beauty and wellness offerings and these products occupy one unit at the 4,500 square feet store.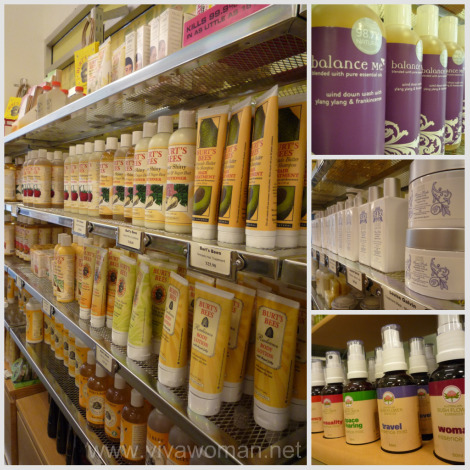 Extensive range of products under different brands
If my memory serves me well, then I recall looking at about ten rows of products – a mix of skin care, makeup, body care, hair care and personal care items from more commonly seen brands like Burt's Bees, Nature's Gate, John Masters Organic, Dr Hauschka, Mukti Botanicals, Suki, Desert Essence, Jason, Weleda, Aubrey Organics, Kiss My Face, Balm Balm, California Baby to lesser known ones like Paul Penders, Antipodes, Balance Me, Purestuf, Duchy Collection, Alba, Bentley Organic, Pushi, Yarok and Louise Galvin just to name some. And we're not just talking about one or two items of each brand on the shelves. Most, like Burt's Bees, Nature's Gate, John Masters Organics, Weleda, Balance Me and Purestuf were fairly extensive. You can view more of the products in the slideshow posted below.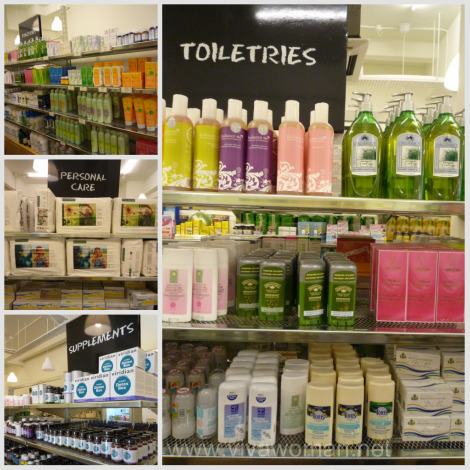 Prices of the products
Besides personal care products and toiletries, you can also find quite a bit of products for babies and some for men as well as health supplements, essential oils and household products. All the brands are either natural or organic and the items are grouped by categories as well as by brands. When I was there, two staff were on duty but they didn't look like the type to bother their customers unless help is needed so most should find the store a joy to spend some time even just for window shopping. The prices of the products aren't cheaper than what you'll find elsewhere though. Some were about the same, but there were a few I spotted that appeared more expensive than my usual local source. But personally, I guess organic fanatics probably won't mind checking out the place especially since there are so many new brands to discover. I know I can spend one afternoon just going through them all!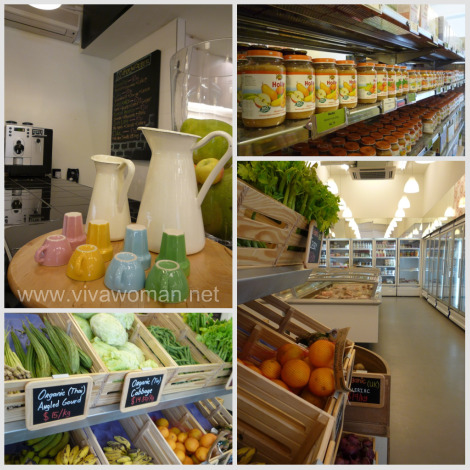 Wide offerings of food and groceries
Because SuperNature began as an organic grocer, so it's no surprise to learn that the bulk of their business comes from their supermarket. Their offerings of natural and organic foods, from vegetables to sustainably farmed meat and poultry are wide compared to any other organic stores you can find locally. On top of that, customers can even shop online to order their farm boxes that include ready pack organic food selection. And if you choose to shop at the store, you can even chill out at a little corner to sample their organic juices. In fact, it crossed my mind while browsing the store that those who are into DIY homemade remedies can source some of the ingredients there too.
Take a walk from Forum
Okay, the location isn't all centralized within Orchard Road but it's not that far off. The condominium that SuperNature is located at is quite old looking and sits beside a road junction. You can find their location at the website but it's a 10 minutes walk coming from Forum The Shopping Mall; not terribly far to walk on a cool or cloudy day. Like I mentioned, the prices of their organic products aren't the cheapest around but their selection is the largest I've come across. So if you're into organic living and lifestyle, then you might like to check this place out.
Comments