Are your work shoes fashionable & functional?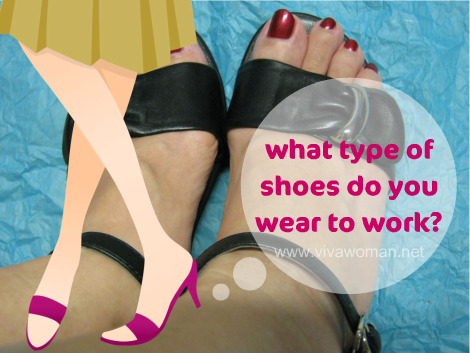 My work shoes are absolutely boring; always in black and of similar designs somewhat because I prefer them to be functional than stylish. Additionally, designs under those brands that I like are limited and inevitably, they do not look stylish. Wearing fashionable shoes during work aren't important to me but wearing comfortable shoes are, because I spend a lot of time standing and walking so heels are always no more than 2.5 inches. But I do show more toes than most of my colleagues as I dislike wearing flat pumps and court shoes.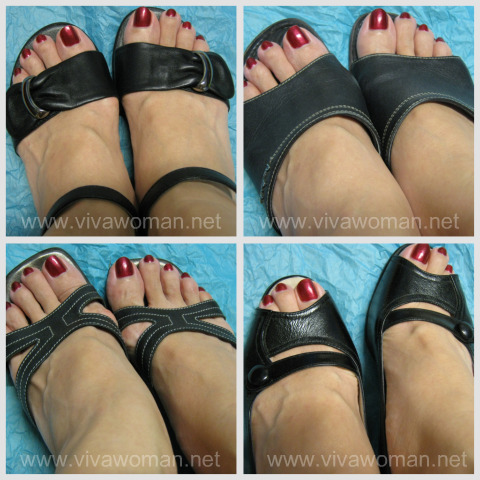 So these are the shoes I wear to work most of the time. I don't like the peep toe though as it's a little tight for my broad feet but still, I prefer it over court shoes, which never fails to give me bruised toes and toenails after just a few hours.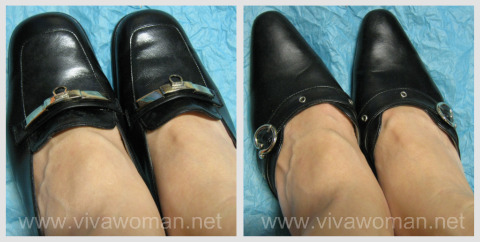 These are the two work shoes I rarely wear. The second pair is a bit better than the first because it's a backless shoe so the pressure on my toes aren't as great. I wear the first pair if I have to be really formal but by the end of the day, my toes would be all sore and blue.
So what sort of shoes do you wear to work? Are you particular about the design or the comfort level? Or are you particular about both?
Comments