Pedal Works: not for pedal but definitely for work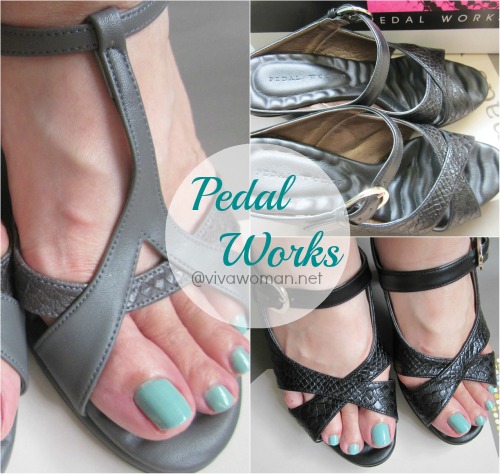 Are you a shoeaholic? You are? Well, I admire you. Because I find it difficult to buy shoes. Nah, I am no Miss Big Foot. Neither am I Miss Tiny Dainty Feet. But I just have very specific (read: boring) ideas about them. One, they must show my toes. Two, they must be comfortable to walk in. Three, they must look good on my feet. Four, they should make me look taller. Five, they must not cost too much. With these sort of criteria, I somehow end up buying similar looking shoes after awhile.
I remember years ago, I'd accompanied an ex-colleague on a shoe spree and ended up with a rather sexy looking pair of shoes from an upmarket shoe store. But after wearing it for a day, I asked her if she was willing to have my shoes for free. And while I really want a pair of boots badly, I haven't been able to find a nice pair because I dislike the idea of the toe box! They're completely alien to my toes because I've stopped wearing shoes with toe box in the last couple of years.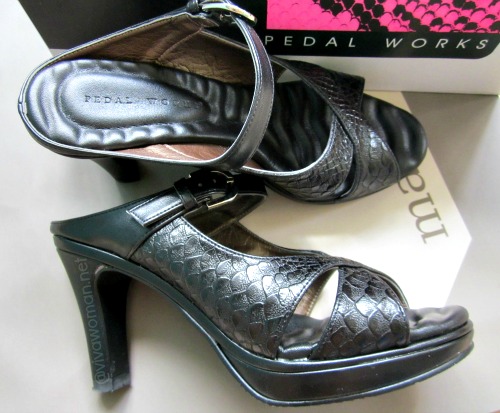 Anyway, I needed a pair of black shoes for work because my old pair snapped and the one I have isn't exactly comfortable. I've been looking out for a suitable pair for months but to no avail…until yesterday. It was one of those "not looking but just stumbled upon" moments.
I was at Thomson Plaza to get a toy for my son and I chanced upon Pedal Works. Okay, maybe some of you are turning up your noses already. Well, I wasn't thinking I could find anything at all in the shop but boy, I was wrong! I love their designs and the shoes are pretty comfortable for me. I wore the black pair out today and my feet felt rather happy in them. They felt sturdy and were able to support my weight and strides very well. And the best part is that their soles are anti-slip and comfortable to walk for long hours.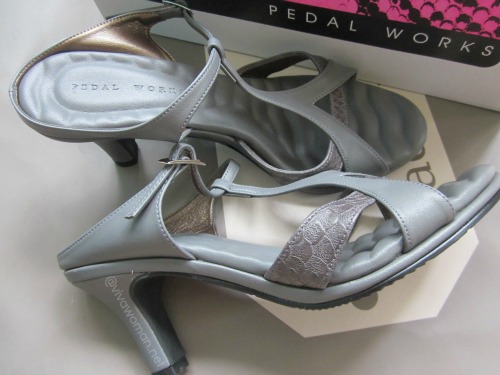 Okay, I have no idea if the shoes are able to last well. Somehow, my shoes wear out really quickly when I use them daily – like two to three months only. And they're not local brands. So I have to see if these can last a good six months as the SA had claimed. In addition, I found out they have varied sizes for big and small feet! Hey, if you're a size 3, they have shoes for you!
Shoes from Pedal Works are made in Malaysia. Price wise, I think they're in the mid range at $60+ & $70+. I believe they used to be cheaper. I was told that they can even customize designs but it will cost around double the price unless you're a regular. In fact, their shoes seem quite popular because many of them were out of the sizes I wanted. Otherwise, I could have ended up with more. I saw this brown snake skin shoes that look exotic enough but too bad, they were out of my size.
Anyway, I haven't been so shoe happy for a long time. Before I left the shop, I asked the SA about the frequency they bring in new designs and she chirped, "weekly"! On top of that, I learned that they're going to open a new store at Harbourfront. Oh boy, I'm already excited! (#k8SjZc9Dxk_#k8SjZc9Dxk)
Comments