Desigual: art fashion doubles up as art decor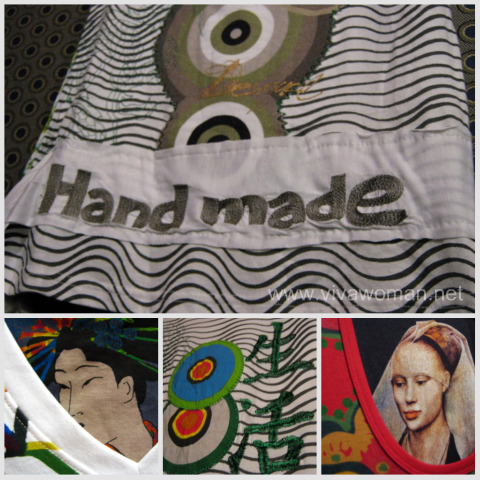 Spotted an interesting looking top at Desigual that was embroidered as hand made. Although their pieces are clearly works of art, I had no idea that they were actually hand made until I found out through their website. Apparently, these are pieces made by hand using traditional methods and techniques, whatever that means. I doubt the embroidery is by hand though; it looks like the output from a machine to my untrained eye. I'm guessing hand made means each piece, even when machine sewn, is created individually and hence, no two pieces are alike.
Still, I really like the design but was disappointed that the cut didn't fit me. This is the only piece that looks more wearable IMO as the rest of the collection at the stores are looking better as avant-garde art than fashion pieces. A few of their tops also came with inside prints. Of course they look unique but I really think they're better left on the shelf as art pieces as those prints, however interesting, can never be seen when worn. *if only my back has eyes*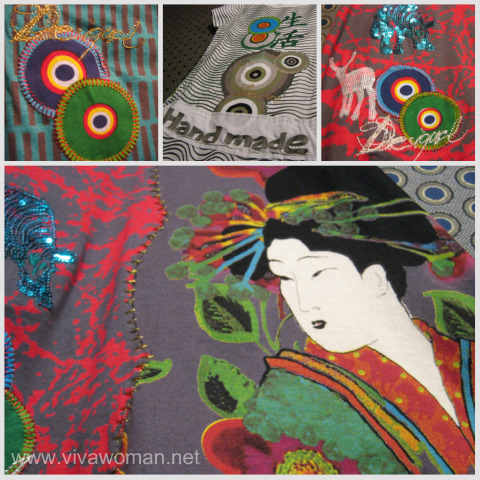 These were the few I tried but unfortunately, none fitted. Their tops are cut too narrow for my broad hips. I used to love their skirts and have a few of them. This current collection however, is unappealing to me because they're really way over-the-top in terms of prints, colors and prices too.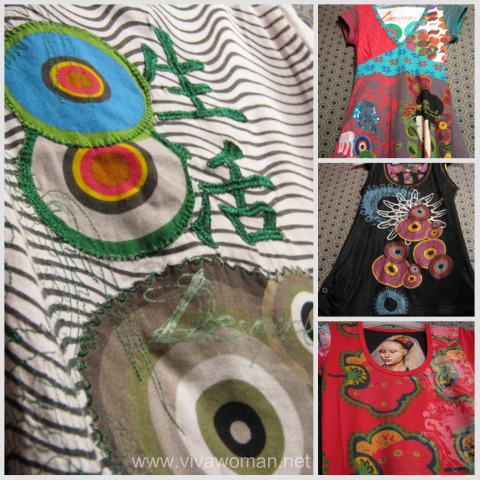 But they make for great eye candy don't they? Honestly, I think Desigual pieces are wasted kept in wardrobes when they're purchased. They should always be hung somewhere prominent in the room. Because they'll really make for great art decor pieces as well!
Comments