Tell a story with art illustrated fashion skirts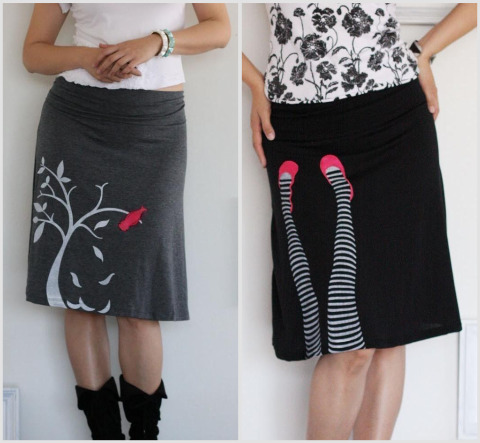 I'm really more of a right brain person. I think it's probably quite obvious. I like works of beauty that inspire me and this is why I am always taken with skirts that include interesting arty illustrations; like these that I found from Zoe Chen Online Boutique. Her designs are so alluring and definitely wearable. At US$52 a piece, the prices are rather reasonable too, considering these are unique and handmade.
She has designed some tops and dresses too but I'm more partial to the skirts as I find them more versatile. Here are a few of my favorites: the cat and the moon, the bird and the falling leaves, the sunset and the flying birds, and knee length summer skirt.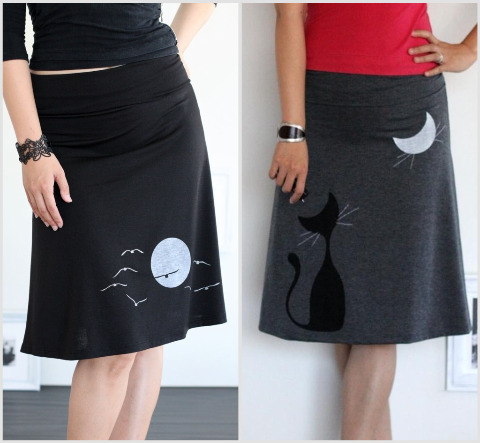 All of the illustrations tell a story and since they're such conversational pieces on their own, all you'll need is just a simple top to complete the combination. Definitely one-of-a-kind wearable art that'll make an outstanding fashion statement!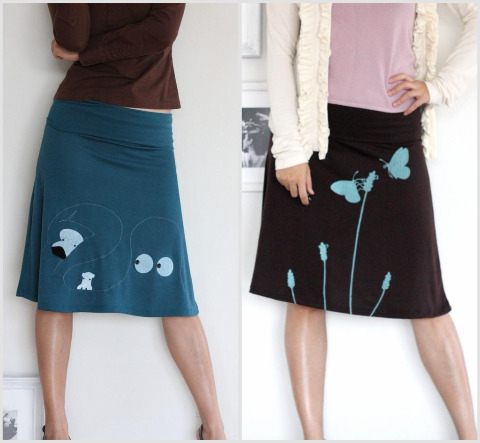 I really like these skirts and am seriously thinking of getting one of them; just that I'm not sure if she can make the skirt shorter as I usually like them above my knees. Anyway, US$7 for shipping is looking really affordable and I can definitely hear them calling out to me to buy!
Comments