Questions for me? Read my FAQs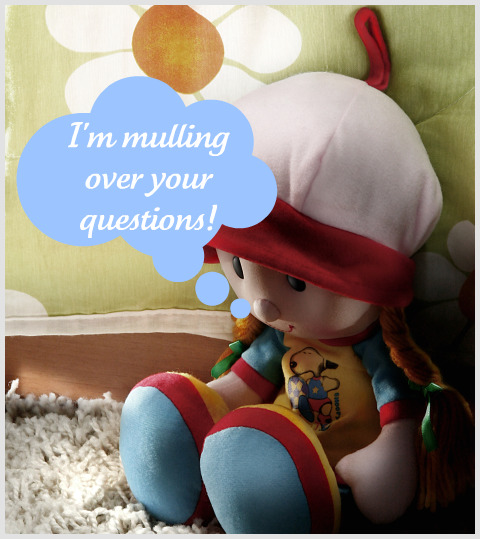 Instead of a post today, I've put up a new page on my blog in the form of Frequently Asked Questions or FAQs. If you're interested, you can read them here.  The FAQs will tell a little of my background leading up to blogging here, address questions of why I've not been responding to your emails or why I have no interest to cover some product information that comes my way.  In addition,  although I don't have a disclosure policy on this blog, I've addressed my review policy in the FAQs as well.
Obviously, the FAQs are not meant to answer all questions but hopefully after reading it, some of you won't feel too indignant about not receiving my responses,  suggestions for blogging topics or requests for link exchanges.  My time for blogging is rather limited, so I can only say, I'm doing the best I can.
If you have other questions, pose them in the comments section and if they're not too sensitive, I'll try to address them.  *wink*
Comments