Can you make a full-time income as a beauty blogger?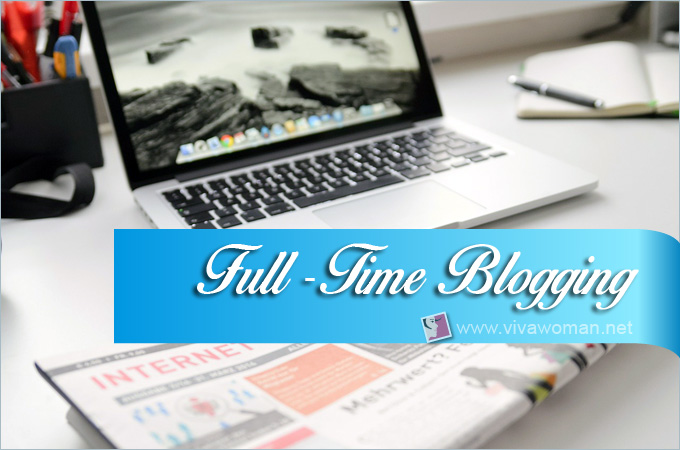 Recently, a reader by the name of Robyn sent me an email asking for some problogging advice. She wanted to know if it's possible to make a full-time income through blogging. I'm not sure what niche she's interested to blog but I think the questions she'd posed are probably at the back of the minds of some aspiring beauty bloggers' too. Since I was planning to reply her, I thought I might as well address this on the blog too.
Here's what Robyn had asked me in her email:
I have been researching blogs as I am planning to start my own, and I was very happy to see how successful you have been, and that you are based in Singapore—as am I.

It seems like you have done a great job to take your blog global, rather than focus on the local market, which is what I am also keen to do.

Would you mind if I ask a few questions related to this? You have been in the game for quite a while, so I would really value your perspective.

I work full-time, but I'd like to quit my job and do online marketing as a full-time gig (in addition to being a mother) How realistic do you think this is?

I read that you are still working full-time, and just doing the blog part-time. Is this because you like your work too much, or you need the salary from your job in addition to your Viva Woman income (I hope you don't mind me asking this personal question)?

I just feel that if you are one of the top beauty blogs globally, and you can't survive on your income, then there is not much chance for me.
Perhaps I'll start out by saying that everyone can be a full-time blogger but full-time blogging is not for everyone. Confusing? Well, anyone can start a blog no? It doesn't take rocket science to figure out how. And once you have some traffic, you can easily sell advertisement space. Or perhaps earn through affiliate marketing. And yes, you can make more than enough to buy yourself a few cups of coffee or tea. If your blog is good enough, you might even be paid to write advertorials on your blog. However, not everyone has what it takes to make a full-time income out of blogging. How much or how little you earn through your blog is dependent on a few factors and these include your traffic, the quality of your blog, your niche and your choice. I say choice because there are many ways to make money but not all the ways are commendable. Some may require you to lie and cheat to your readers.
Here are a few questions you want to ask before you consider going full-time:
Do you have a business model for your blog?
If you truly want to blog full-time, you've got to have a business model to generate your income. You can't be haphazard and expect things to fall in place just because you have some readers who like to read what you write. I'll be honest and tell you upfront that you cannot just rely on advertising or advertorials unless you are at the top in your niche. A more stable source of income might be to leverage on your blog to sell a service or a product.
Do you have patience and perseverance?
Unless you're a guru in online marketing or an SEO expert, you're going to find that things like growing traffic takes time. It doesn't happen overnight. Even the probloggers tell you that. It took me at least a year or two before traffic started to grow exponentially. Even then, dynamics can change overnight in the online world and what you've painstakingly built over time is not neccessarily fail-proof.
Do you have other sources of financial support?
I wouldn't recommend anyone to plunge headlong into beauty blogging full-time immediately. It might be wise to try it part-time and see if it works out before taking the full plunge—unless of course if you have a rich dad, a loaded spouse or just have very deep pockets to keep you afloat while you stick it out in blogging. Or maybe you're already famous.
Do you want to work alone?
Beauty blogging can be a very lonely journey. Sure, there are tons of bloggers around but it may not be all so easy to figure out who is your friend in times of need. In addition, the community is not strong so most of the time, you're left alone to negotiate your own terms and deals. It doesn't help that there are agencies and companies out there who have no qualms about exploiting bloggers. Unlike some countries where beauty bloggers are paid pretty well, you may also want to know that most bloggers here in Singapore are very willing to blog just for freebies and that doesn't leave you much room to negotiate for an advertorial fee.
Why don't I blog full-time?
I can tell you that it has been my dream to make a decent online income since I dabbled with websites and whatnots in 1999. It's still a dream which can be a reality if I put my heart to it. However, I've never ever wanted to be a full-time blogger, well, at least not in the beauty niche. Let's just say there is a bigger world out there that engages my heart and mind so I am happier keeping what I do here as a hobby because it gives me space to blog what I like, as and when I like, without the pressure of having to conform just because my livelihood is dependent upon it.
Perhaps Robyn will be better off asking someone who does this full-time. Also, the definition of a full-time income isn't established. To someone, $3000 a month is a full-time income while to another, it has to be $8000. But I'll state that it is possible to make a good full-time income out of a blog although it'll take some work. The first mindset to break is that blogging full-time is not a job, it is a business. Which means, you really need to be proactive rather than expecting things to fall on your lap. You need to be willing to network, meet people, hound people and pitch your gig. Oh another thing is, you'll probably work much longer hours than before. Perhaps even 24/7.
Comments