Why mascaras are a complete waste of money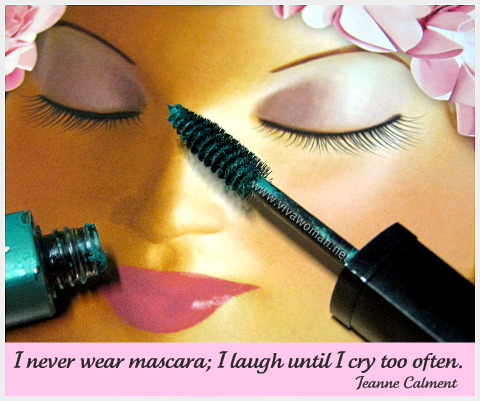 I have a couple of mascaras in my stash and all of them are at least a year old! *GASP* Effectively, I have no mascara to use because industry experts recommend replacing mascara every three months. But the thing is, I hardly use mascara and so if I were to purchase a new one now, I will probably use it a few times only and then it'll sit in my drawer and die a natural death because of being neglected and unloved!
Shelf life of eye-area cosmetics
You maybe interested to know that the shelf life for eye-area cosmetics is more limited than for other products.
"Because of repeated microbial exposure during use by the consumer and the risk of eye infections, some industry experts recommend replacing mascara 3 months after purchase. If mascara becomes dry, discard it. Do not add water or, even worse, saliva to moisten it, because that will introduce bacteria into the product. If you have an eye infection, consult a physician immediately, stop using all eye-area cosmetics, and discard those you were using when the infection occurred". (Source: FDA)
I also learnt that we should never "pump" our mascaras because air pushes bacteria back into the tube.
Shelf life of other cosmetics
Below are guidelines for shelf life of cosmetics according to CBS News but note that these expiration dates are more like "rules of thumb," and a product's safety may expire long before the expiration date if the product has not been properly stored. Take note of the product's smell and consistency in texture.
Liquid Foundation
: 3-6 months
Cream foundation: 4-6 months
Foundation in a bottle: 3-6 months
Concealer: 6-8 months
Powders: 1 year including pressed powder, eye-shadows, blush
Lip gloss & Lipstick: 1 year
Eye/Lip Pencils: 1 year
So going by this list, which cosmetics is a complete waste of money for you?
Comments