Why Japanese THREE Flawless Ethereal Fluid Foundation Melts My Heart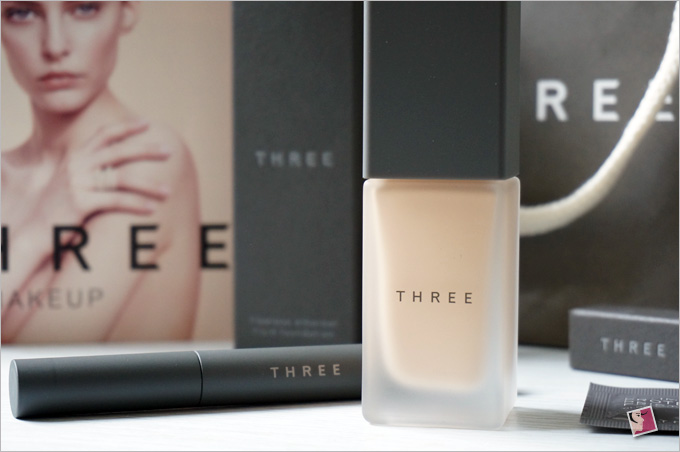 Is it true that you'll find love when you least expect it? Well, it was certainly true for me because I stumbled upon the foundation of my life without even looking.
You see, before heading to Japan, I'd my eyes set on Naturaglace, a natural Japanese makeup brand. In fact, I did quite a bit of research and thought it's gonna be a great foundation that I'd love. Obviously I was more than thrilled to find it at Cosme Kitchen and of course I grabbed a handful to bring home.
But it was THREE Cosmetics that made my heart fluttered like crazy. I had no idea about the brand. I just stumbled upon it in a department store and noticed it offers natural base makeup. So the element of delight was huge and I guess that's what made my heart itched with curiosity.
THREE Cosmetics kinda remind me of Suqqu. The packaging is minimalist and they both hail from Japan. Both also seem to exude an air of elusiveness considering they're both not available in Singapore.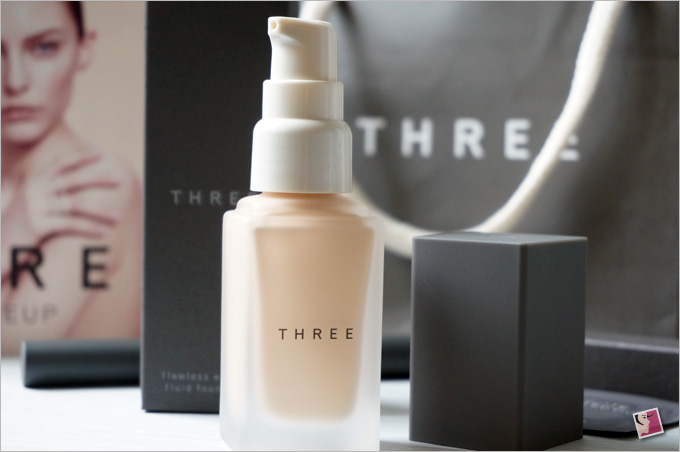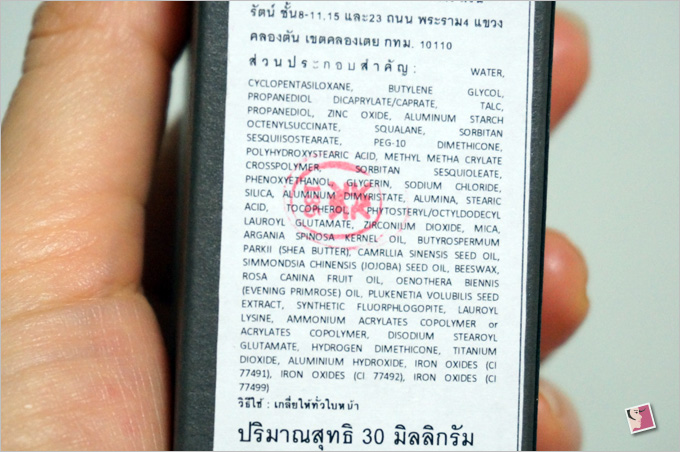 Made with mostly naturally derived ingredients
But many THREE's products are made with at least 80% naturally derived ingredients, free from parabens, synthetic perfumes, animal-derived ingredients, and mineral oils. The brand also has a range of skin and scalp care products formulated with mostly naturally derived ingredients too.
Its prices are also more wallet-friendly. Their THREE Flawless Ethereal Fluid Foundation cost me about S$60 in Japan. That's not too expensive, considering it seemed like a popular cult brand where customers had to take a number to be served.
Yes, that's a first for me! I had never ever had to get a number to be served at a cosmetic counter. But the THREE counter was crowded and the queue system makes waiting and serving much more orderly. You really have to give it to the Japanese for thinking through all aspects of customer service.
The wait wasn't long and the Japanese SA was very proficient. She helped me picked the right shade and even recommended a concealer that worked better for my skin tone although I had another one in mind. And even though she wasn't fluent in English, we got through the sale without hassle.
I bought a bottle of the 30ml THREE Flawless Ethereal Fluid Foundation at ¥5,000 each (excluding tax) and THREE Advanced Smoothing Concealer at ¥3,500 each (excluding tax).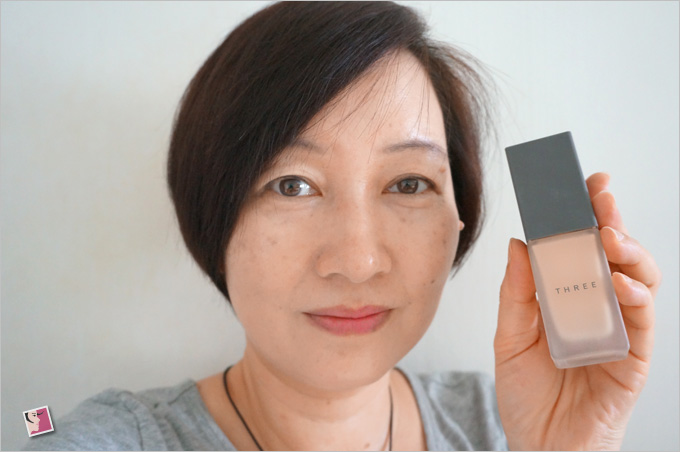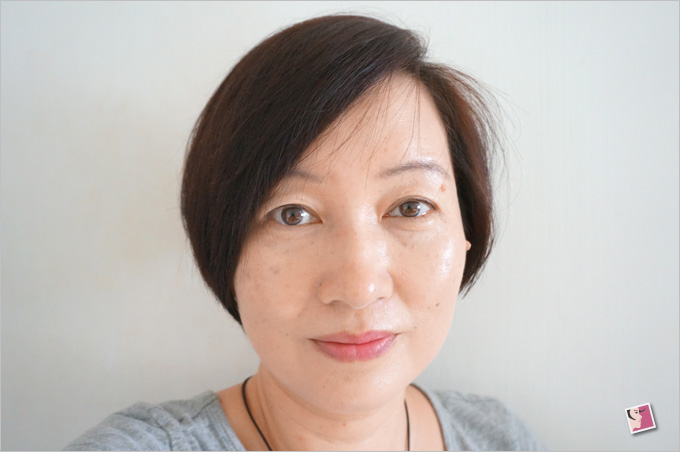 Why I love THREE Flawless Ethereal Fluid Foundation
Some of you are probably wondering what about THREE Flawless Ethereal Fluid Foundation that I love so much. Let me tell you.
This product is formulated with 80% naturally derived ingredients including 8 botanical oils and contains SPF36/PA+++.
What I like most about this foundation is that it provides light to medium coverage, and still allows for further building up. The finishing is very natural–not heavy or streaky at all even with layering.
It really lives up to its promise of "melting into my skin", yielding a healthy dewy glow. I don't look like I have a coat of paint over. This is why I don't need to use a lot each time. Just a little goes a long way.
This foundation doesn't oxidize but I'd concede that using a primer will help it to last longer. If I just apply this alone, it does fade a bit by the end of the day. Still, I'm happy with it except for one thing. This product contains silicone–not my favorite ingredient. I suppose that's why the finishing is so smooth.
Actually I didn't realize when I purchased it in Japan as the ingredient list was in Japanese. I only found out later when I bought two new ones. Still, I'm willing to wear it because I really like it. If you can't beat them, join them right? LOL. Oh well, I justify to myself that it's makeup that goes on top of my non-silicone skin care products. And I do cleanse my skin thoroughly every day.
Anyway, THREE Flawless Ethereal Fluid Foundation is available in 7 shades. The shade that works for me is 202. It's such a great everyday foundation for me that I've practically dropped all the other foundations. None in my current slate can compete with this one in terms of performance.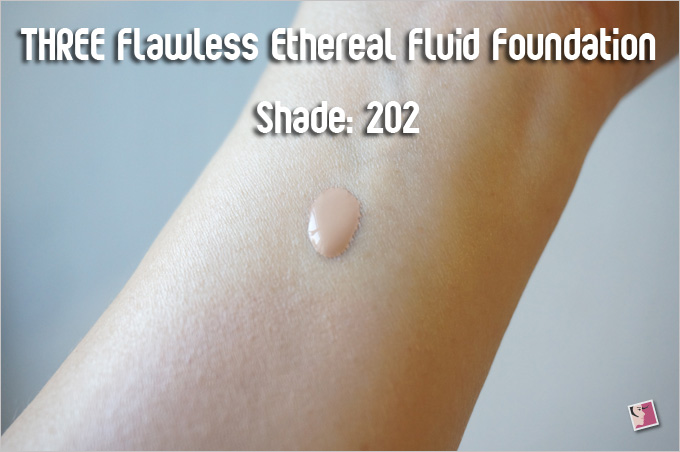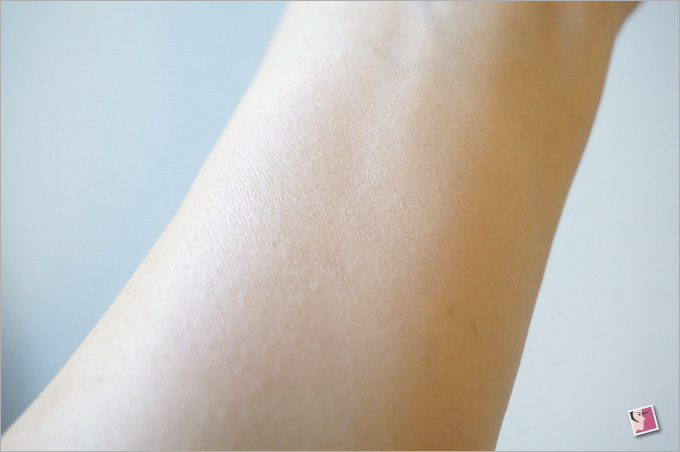 Availability of THREE Cosmetics in Asia
In fact, I'm so enamored I got my husband to get me two new bottles when he was in Bangkok recently. You can't get this in Singapore (bummer) but you can find THREE cosmetics in a few Asian cities including Malaysia, Indonesia, Thailand, Hong Kong, and Taiwan.
Amongst these countries, Thailand seems to be the one with the most Three counters. You can locate them at many Central Malls. But THREE Flawless Ethereal Fluid Foundation cost a bit more at 1900 baht (about $76).
For more information on where to get THREE cosmetics in Asia outside of Japan, check out their website (look under Global).
If you're a clean beauty purist, I'll tell you point blank that this is not the brand for you. But if you don't insist on a squeaky clean ingredient list and can live with silicones, you might want to check this brand out if you can get your hands on their products. I think the quality of their makeup is quite impressive and they won't cost you an arm or a leg. Just a finger and a toe maybe. LOL.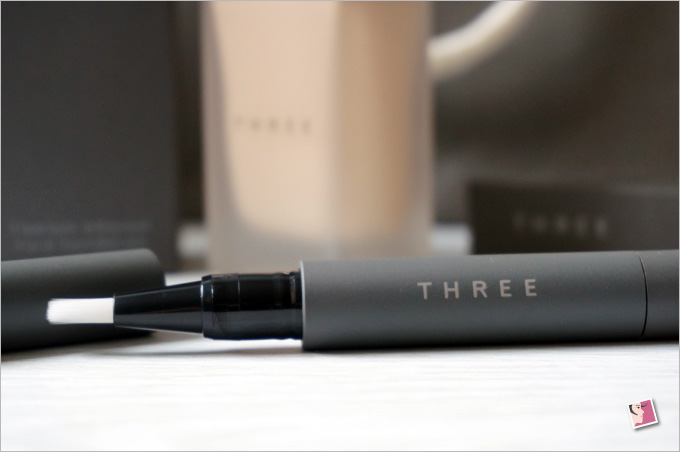 Other Three Cosmetics products that I'm considering
Okay, I'm less impressed with the THREE Advanced Smoothing Concealer even though it's also made with 80 percent naturally derived ingredients. I find that it doesn't do much concealing so I am not going to purchase this item again.
But I might want to get their primer next. The THREE Advanced Harmony Primer and The THREE Ultimate Protective Pristine Primer are made with at least 80 percent naturally derived ingredients so I might consider one of them. If any of you have tried the primer, do let me know which works for you.
Their THREE Ultimate Diaphanous Loose Powder also seems like something I can use. Again, it's made with 80 percent naturally derived ingredients. Maybe, just maybe, I'll get this soon.
Tried anything from THREE? Love or no love?
Products highlighted were purchased and this review is in line with my disclosure policy.
THREE Flawless Ethereal Fluid Foundation
Comments