13 gross ingredients in your beauty products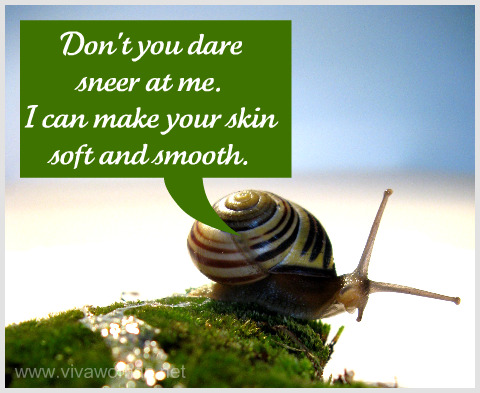 Heard of Allantoin? Used it in your skin care products before? Do you know if yours came from plant extracts or from snails? Yes it's true! Allantoin is also the primary extract of snail's secretion and it's purported to help increase your skin's softness and smoothness and are totally safe. Disgusted? Well, this is less repulsive if you were to compare it with beauty products containing whale vomit or bull semen.
So whether you're "ick" or fascinated, you should read on to find out other shocking ingredients that are used in some beauty products, as compiled by the folks at Total Beauty.
I use a lot of emu oil on my skin and I don't find it too gross. But if you ask me to ingest it, that's a different story altogether.
© www.vivawoman.net copyright notice ☺
______________________________________________________________
Comments