Moisturizer to heal skin & relieve itching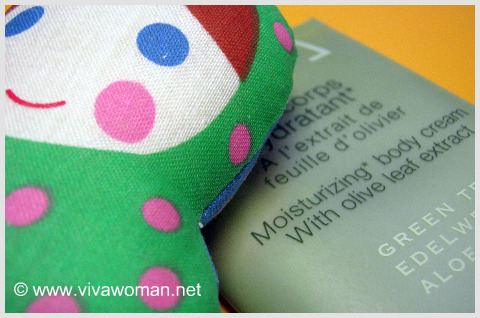 A while ago, my husband had some skin issues. He was suffering from irritant contact dermatitis, which is skin inflammation caused by direct contact with a particular substance. His skin became red with rashes and they were spreading and itching badly. The cause of his skin ailment was traced to the body soap he was using and once he stopped using that, his condition stabilized. However, the itching on his skin did not stop and was particularly worse in the middle of the night. Although he was using a topical cream to help relieve the itch, it wasn't that useful.
I've long passed him a body moisturizer but he has never used it even though his skin is rather dry as he felt that moisturizing his skin was a waste of time. But because his skin condition got worse and he was so desperate, he started to use the moisturizer and voila, the itching stopped.
Moisturizers accelerate healing on damaged skin
A moisturizer, as we know it, is designed to make the stratum corneum or outer layer of our skin, softer and more pliant by increasing its hydration. It is a necessity for all skin types, especially those with dry skin. However, moisturizers also impart a temporary barrier to damaged stratum corneum, and it has proven efficacy to accelerate the rate of healing on damaged skin, especially irritant dermatitis (source). In the case for my husband, he used a body moisturizer as often as possible to relieve skin itching, especially right after his bath. I also found out that moisturizers are one of the main treatments for eczema, both to prevent and treat eczema flares.
Moisturizers marked for sensitive skin work better
The choice of the moisturizer is important if you are using it to relieve your skin ailments as some of them may contain irritants or allergens and cause more skin problems. Those mark as hypoallergenic tend to be more suitable; so are those which do not contain mineral oil, petrolateum, alcohol or fragrances.  My husband used one of my naturally formulated body moisturizers containing olive oil without too many chemical additives and it worked nicely for him.
So the next time you have itchy skin, consider using a moisturizer to relieve the itch.
Comments