Review: Avalon Organics Bath & Shower Gel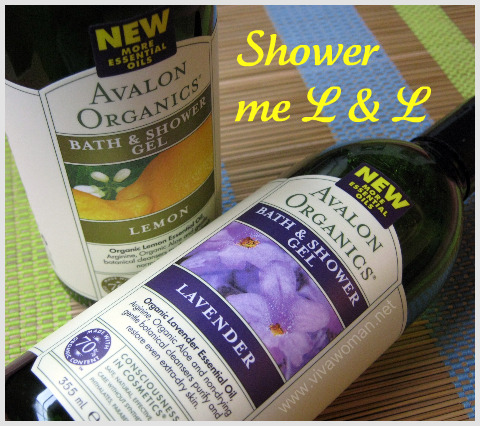 I spotted the Avalon Organics range of products at Watsons and promptly bought two bottles of their bath and shower gel after looking at their price tag. I still have bottles of brand new shower gel sitting in my bathroom but these were irresistible as each 350ml bottle was going for S$10.90. I considered that price to be cheap and I didn't even realize that there was a promotion and in the end, I only paid S$18 for both. There were four types of shower gel; lemon, lavender, rosemary and peppermint. I picked the first two because their scent appealed to me.
Contains 70% organic ingredients
The Avalon Organics Bath & Shower Gel are made with 70% organic content. I didn't really scrutinize the ingredients very thoroughly because I'm less particular about products I use for the body. As a whole, I was happy that the Avalon Organics Bath & Shower Gel do not contain parabens, phthalates, fragrance, harsh preservatives, sodium lauryl or laureth sulfate and are stated to comprise 100% vegetarian ingredients. Although both lemon and lavender are considered photosensitive ingredients but I figured out that they wouldn't hurt since they're just shower gel for my body.
Lavender vs lemon
Lavender is a popular choice as the smell is lovely and soothing. In fact, the bottle I picked was already the last on the shelf. However, the scent of lavender didn't come across as very strong when I actually used it on my body. It's rather mild, especially when I compare it with the Ahava one I have been using. The shower gel is said to be gentle and suitable for even extra-dry skin. Well, this shower gel doesn't contain SLS and it shows up with a pH level of 7 when I tested it so I guess it's okay since that means it's pH neutral. Lemon, on the other hand, is very invigorating. I actually thought the scent was too strong but liked it as soon as I used it. It's very refreshing and great for those sleepy mornings. If your skin isn't exceptionally dry and you like a strong citrus smell, you'll probably love this.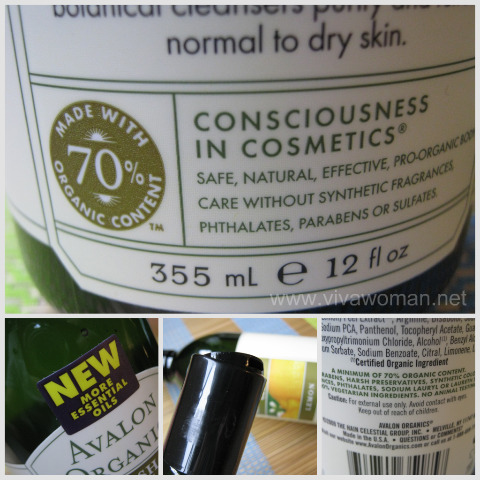 Cleanse well without leaving behind a residue
The Avalon Organics Bath & Shower Gel uses sugar-based and coconut-based ingredients for cleansing. They foam and cleanse well, do not leave my skin overly squeakly clean and drying. At the same time, unlike most of the naturally formulated shower products, Avalon Organics' do not leave behind a "film" over my skin. But that also means they contain less moisturizing properties and so I've to remember to moisturize with a body lotion afterwards – especially after using the lemon shower gel.
Other Avalon Organics products at Watsons
The prices of the Avalon Organics range seem rather affordable. Besides the bath and shower gel, I had wanted to purchase their hand and body lotion too but changed my mind when I noticed dimethicone listed right on top of the ingredients; that's an ingredient I'm not fond of in my skin care products. I also noticed that Watsons is also carrying some of their shampoos, conditioners, facial serums and moisturizers but I can't remember the price and if they're cheaper than what's available at Nature's Farm. Anyone knows?
Comments