The fashion of traditional Chinese tea drinking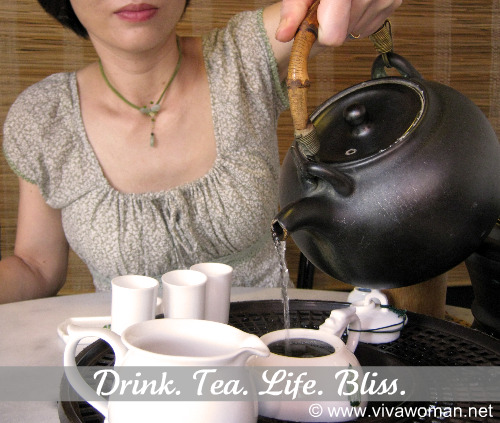 Here's a glimpse of the finer things that I enjoy on some days – Chinese tea making in an authentic Chinese teahouse. I love drinking tea and it's nice to engage in this highly therapeutic activity once in awhile. Don't be fooled by the pictures here though; I'm no expert in tea making. My husband is better at this, having taken a tea making appreciation course, and he was guiding me in the process.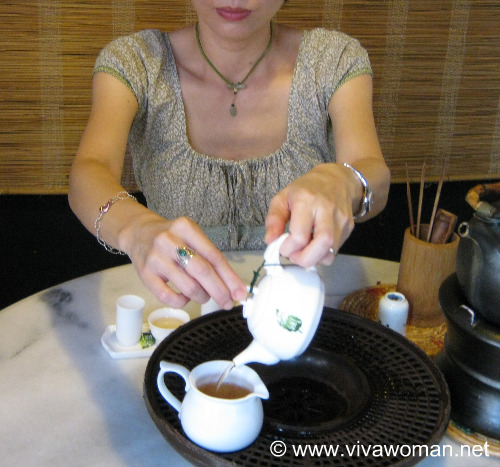 Drinking Chinese tea is an art. There's a whole ritual in making and serving the beverage. You don't just boil water, brew the tea and pour it into your cup. There's a whole process of cleansing and warming up the teapots and cups, ensuring that the flavor of the tea penetrates the tea cups and pouring pitcher. In fact, the first brew is never for drinking. And even when the tea is ready to drink, you have to pour it into a pitcher first before serving the tea into the sniffing cups.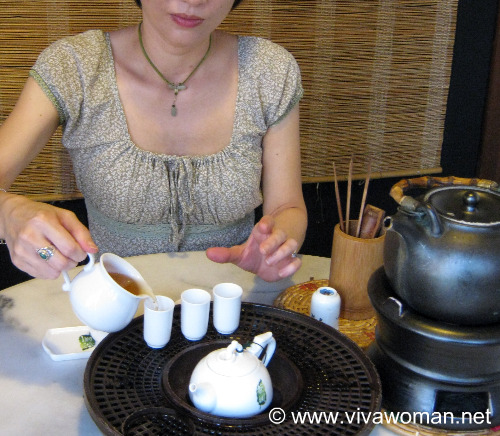 Yes, you read it right. Sniffing cups. They're really cups for you to sniff your tea. And its purpose is specifically that and so you're not supposed to drink from the sniffing cup. You have to drink the tea from the tea cup, after you're done sniffing the tea and pouring the tea from the sniffing cup to your tea cup. Sounds complicated? Well, not really. It's part of the ritual but you can skip it if you wish. It's not religious but more of a sensory exploration. Usually, we'll just sniff once and then continue drinking as per normal.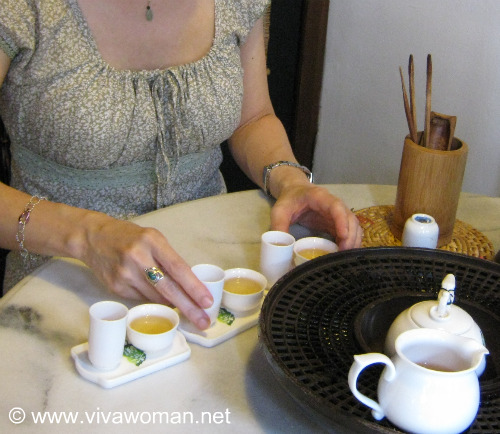 I love the intricate accessories that come with the whole tea making ceremony. My favorite is the tiny tea cups. Because they're so tiny, you're not supposed to gulp the tea but rather, sip on the tea delicately. And if you can do that well, you would have scored one point for being refined. Heh.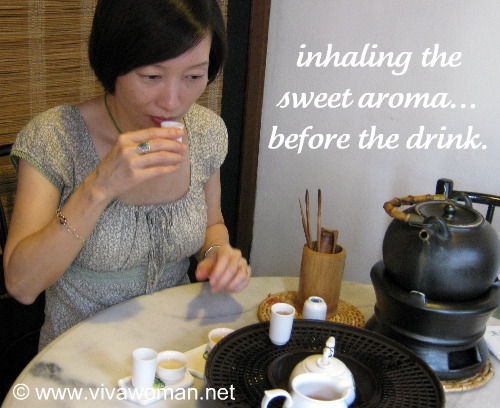 You can find a good selection of Chinese tea leaves at these teahouses. If you're not sure of what to brew, you can always get recommendations from the tea experts. In fact, they would also be happy to go through the entire tea making ceremony with you if you don't know how. And here's me sniffing my Jasmine Pearl. It has a sweet aroma and has a slightly sweet aftertaste too. Goes very well with dim sum!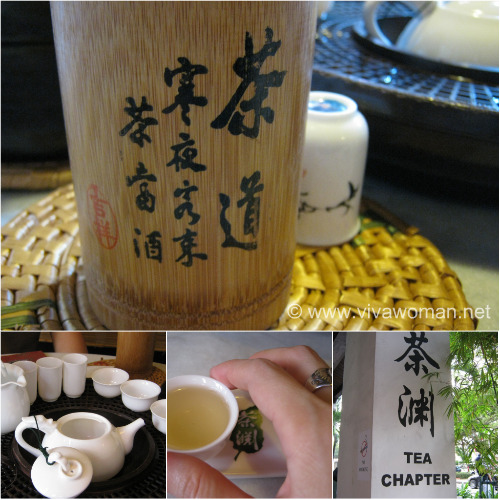 Our favorite tea making houses in Singapore are Tea Chapter and Yixing Xuan Teahouse.  They're both located in Tanjong Pagar. You can also signed up to join their tea workshops if you're keen.
Oh yeah, this isn't really a fashion post but hey, art is fashion and traditional Chinese tea making is an art!
Comments