What do you do when your skin is in trouble?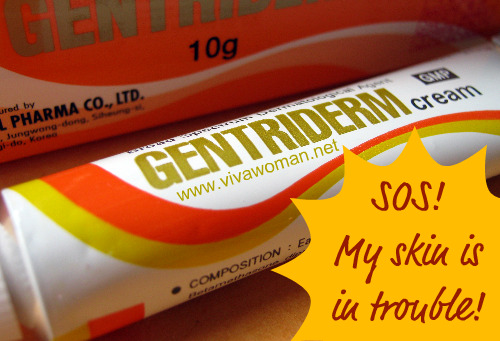 Since last week, my body has developed a number of red rashes and spots and they have been multiplying by the day. This morning, they're up to my neck! I'm not sure what they are and have no idea what has caused the sudden development. The only thing I can think of are the body washes I've been using although I still can't confirm. That, or I'm having some internal issues. I really don't like consulting a doctor for this as the diagnosis is usually non-conclusive. But since I'm having a flu, I decided to ask about them and as expected, I didn't get any fresh perspective into their development and I was just prescribed with Gentriderm, a topical skin medication.
It's always an allergy
I think skin troubles are very frustrating. According to the doctor, this could be an allergy or due to my pores being clogged. Either way, his answer didn't mean a thing to me and this is why I hate to consult them when I have skin problems. While their diagnosis may help in more superficial issues, they're usually unable to give very insightful information when the problem is a bit more complicated. Actually, I've had skin problems since about seven years ago and each time I see a doctor or dermatologist, I've always been told it's an allergy. The problem usually go away for a short period when I use the topical medications but they'll inevitably surface again once I stop using the medication. In the end, I just gave up on my consultations and lived with the red spots. They eventually went away when I started applying tea tree oil on them.
Pictures on the Net are useful
This is also why I persisted on my own with my acne issues even though a number of you have been asking me to consult a dermatologist. Unless I'm also ill, seeing a doctor would be the last option as I feel that they can never help me diagnose the root cause and whatever help will only be temporary. While I wouldn't say that information on the Internet are all accurate, but through the resource, I was able to do some research and looked up relevant information to resolve my issues. For my current issue, I have been able to find some relevant pictures and they seem to point to the direction of skin rashes. So I will be looking into the products I'm using on my body to find out if they're the culprits.
So what do you do when your skin is in trouble? Do you see a dcotor or do you self-diagnose?
Comments