Share: are you into fun & trendy gadgets?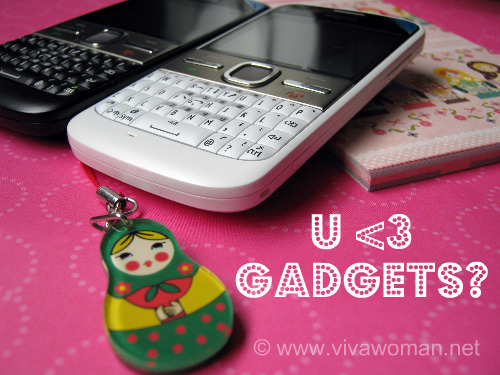 Something fun and exciting is brewing at Viva Woman. I won't divulge the details as yet except to say that whatever is coming up is gadget related. *BIG GRIN* So I thought I'll like to get some reader feedback firsthand.
I am definitely not a gadget person, or at least I'm not in the league of the early adopters. That was why I gave up waiting for the iPhone 4 and opted for the Nokia E5 instead. I've always love Nokia and this phone is good enough for me; it's both functional and fun IMO. But while I don't need the latest gadgets, I do want them to look trendy enough. At the least, they should be something I'm not too embarrassed to whip out of my bag.
So tell me:
– are you a gadget person?
– must your gadget be the latest?
– must it look fashionable?
Comments