Red shoes to oz around for the yellow brick road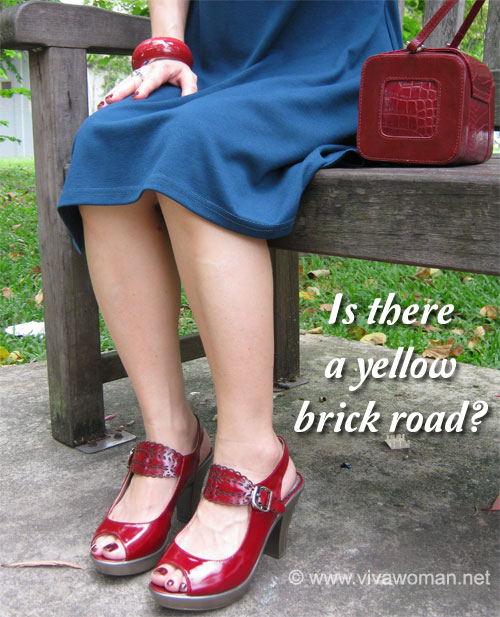 Tell me that this woman's head isn't made of straws! She actually made me traipsed around looking for some yellow brick road! Just because I'm a pair of red shoes and her favorite story is Wizard of Oz? I may look dainty but I hardly look like Dorothy's red shoes! Her shoes were flat for goodness sake! How could she have skipped along the yellow brick road in high heels? Seriously. I wished she had chosen my black counterpart. That would have saved me from all the agony because after all the roaming, the closest I found were gray cement roads with double yellow lines!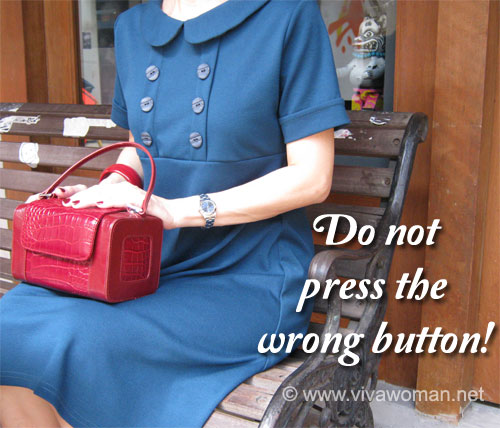 Thank goodness though that there were benches waiting for me to take five at strategic corners. But she didn't bring me any snacks. All the time that I was plodding along, I thought she brought me some food in that red lunch box. Turned out, it was no lunch box but a box purse that contained no food but only her barangs. At that moment, I really wished I were some magical red shoes and I would have been able to slip off her feet to give her head two hard knocks!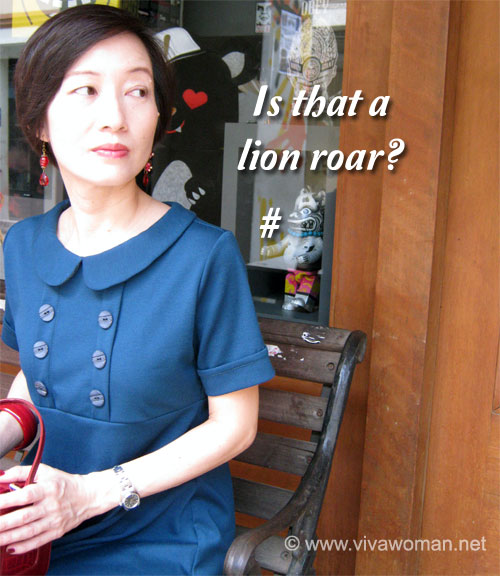 But as I tried to recollect my tracks now, I remember coming across a Tin Man with no heart and a Cowardly Lion who couldn't roar. I certainly missed the Scarecrow with no brain though; maybe he was hiding from me? But wait a minute. Where was Toto? (Answer: in the draw machine)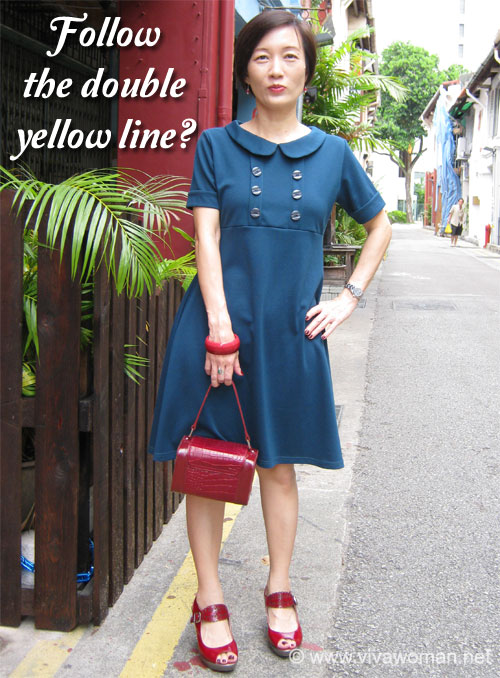 So I made the silly woman follow the double yellow lines and she happily sauntered along. She came by this red door and took it upon herself that it was where the Wizard resides. Didn't she read the story? The Wizard of Oz stays in the Emerald City. At the least, the door should be green!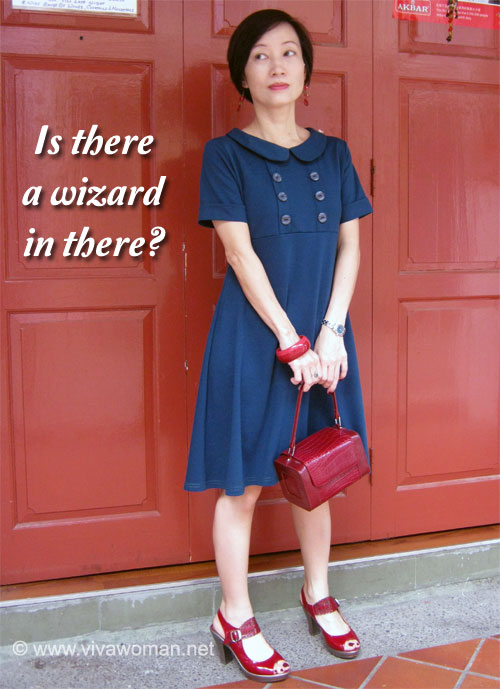 Okay, for those who like to know, I'm part of the Pierre Cardin family. Yeah, they're always known for their comfort but never their designs. I happen to be part of the new collection that look more trendy and interesting. Don't I go well with her retro looking dress? It's a handmade piece from Linaline's shop and I really like the color.
Comments