Do foam free shampoos work at all?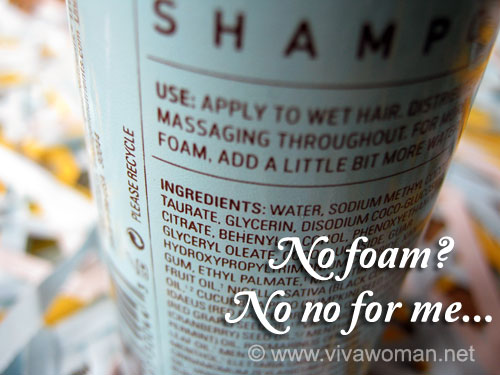 I was having a discussion with my hairstylist recently and we both concluded that foam free shampoos don't cleanse our hair too well. My hairstylist has a bit of an oily scalp condition like mine so he can commiserate with my gripe that some naturally formulated shampoos just can't cut the grease out of my hair. In fact, he is against using shampoos that do not foam as he said that such shampoos can cause more grease buildup, which in turn will cause our hair follicles to be blocked over time and eventually leading to hair loss.
Why the need for foam?
Okay, let's be honest and admit: many of us find that shampoos that produce a copious, lubricious and dense amount of foam cleanse our hair better. The foaming does a better job of removing all dirt and grime. Is it psychological? Maybe. While I do try to avoid using shampoos containing caustic cleansing agents such as Sodium Lauryl Sulfate (SLS) and its close relative Sodium Laureth Sulfate (SLES), but I really need my shampoo to produce foaming suds. My experience with shampoos that do not foam is – neither do they cleanse that well even after a second wash. And while those that foam little can cleanse my scalp, but they usually leave my hair looking rather limp and lacking in volume.
What are the alternatives to SLS and SLES?
Actually, even though most naturally formulated do not contain SLS or SLES, they do contain other foaming agents that are often said to be milder because they are derived from coconut oil, corn or sugar. Examples include:
– Sodium Coco Sulfate
– Sodium Larylglucosides Hydroxypropylsulfonate
– Sodium Trideceth Sulfate
– Sodium Cocoyl Isethionate
– Disodium Coco-Glucoside Tartrate
– Disodium Laureth Sulfosuccinate
– Disodium Laureth Sulfosuccinate
– Disodium Cocoamphodiacete
– Cocamidopropyl Betaine natural coconut oil
– Decyl Glucoside
– Coco Glucoside
– Yucca Foaming Extract
– PEG-80 Sorbitan Laurate
I haven't researched into each individual ingredient but these are not totally natural and neither are they safer as some of them show up with rather high hazard ratings at EWG. I also find that some naturally formulated shampoos actually contain a few of these surfactants and so it makes me wonder how much gentler are they compared to a shampoo that uses only one surfactant, even if it is SLS or SLES. Maybe some of you have better knowledge in terms of these ingredients can share your thoughts.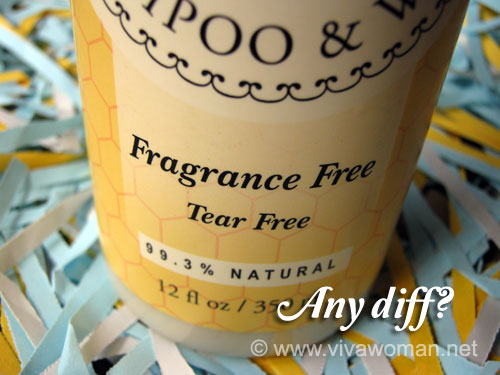 What about tear free Shampoos?
Many baby shampoos are labeled as tearless because they are created with surfactants that are milder and less likely to cause irritation. In addition, most of these baby formulas are made with a blend of soothing ingredients like aloe vera, calendula, chamomile or even oats. However, not all formulas are equal. Some tearless shampoos foam better than others. I've had the unfortunate experience of purchasing one that does not foam and I'm so peeved. And the thing is, I don't know if I should be peeved with the company or myself because this is the second time they've changed the formula and I did not notice. Well, this is what happens when you run into a shop, grab a bottle and pay for it without examining it carefully. But gosh, why do they need to change formulas so often and still call the product by the same name??? And so I say, it is time to move on to a new product!
Comments