Have a very Dressy Merry Christmas everyone!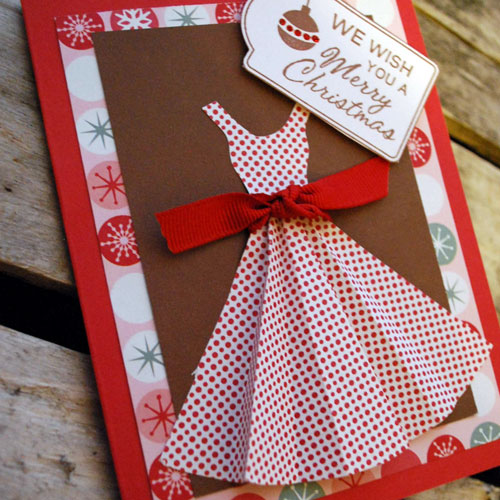 Anyone wearing a polka red dot dress tied with a red grosgrain ribbon for X'mas? Well, I'm not but I found this Origami folded dress version in card version from Maranda, an online store that makes one-of-a-kind handmade paper creations. I thought it's such a cutie and a nice way to wish all my readers a Merry Christmas here!
Before I go, just wanted to share a modified X'mas joke with you.
One of my readers climbed onto Santa's lap and Santa asked "What would you like for Christmas lovely one?" My reader stared at him in horror and then said: "Didn't you get my letter?"
(Poor reader. Blame it on the slow postal service k?)
So what did that reader asked in the letter? The Lenovo U160 Ideapad! The good news for this reader is while Santa didn't answer your wish but I can! How? Just participate in the Lenovo What's Your Idea Of Fun Finale Giveaway hosted here. And since the postal service is so slow and a number of you have written privately to me complaining so, let me then extend the deadline by a few more days *wink* till the midnight of 31 Dec 2010, Singapore time.
Have a fun time with your loved ones, dearies! Remember to snap and post pictures!
Comments